A certificate for Kantri Boys
Friday, January 5, 2018 • Kannada Comments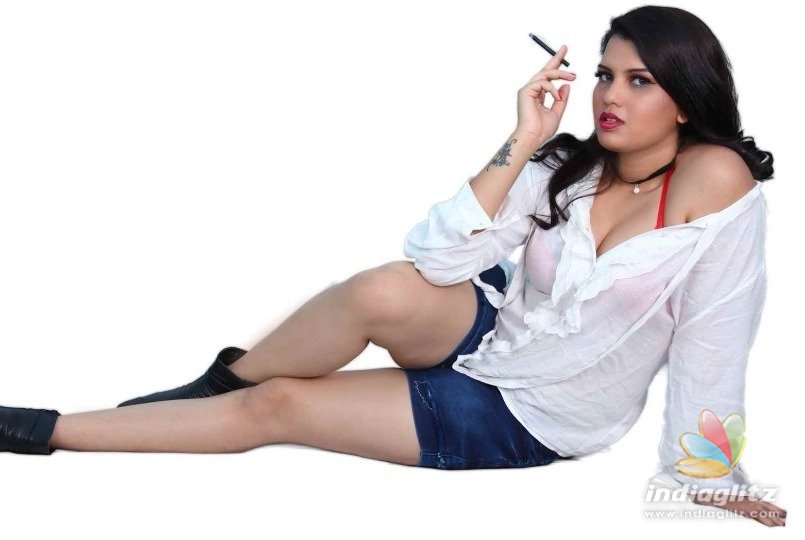 Releasing hot photos of Vasanthi and Sandhya to the media the team of 'Kantri Boys' left a clue why the film made in Cherains Entertainment is 'A' certified from the regional censor board.
'Kantri Boys' would become 'Country Boys' at the end of the film was the assurance given at the first media meet. The film produced by MC Hanumanthe Gowda is a thriller, Murder Mystery and comedy dosed cinema made in high budget. The film does not fall behind in giving a good message to the society says producer Gowda on his first venture in Kannada. He has plans to release the film in February month.
S Raju Chatnalli has written, story, screenplay and dialogues besides direction. PVR Swamy is cameraman, Kiran Mahadev done music, D Ravindranath background score, KN Karthik editing, Manorath art technical support extended to this film.
Gaddappa Aravind, Joker Hanumanthu, Hemanth Gowda, Darshan Raj, Hemanth Soorya, Anakha, Sandhya, Shalini Santosh, Vasanthi, Raadha, Bhupal, Venkachala, Bhadrvathi Manju, Patel Rangappa, Venu and others are in the cast.
Actress Photos
Mishti Chakraborty
Anaika Soti
Honey Rose
Tejaswini