Mugulunage abroad release, good show in state
Tuesday, September 12, 2017 • Kannada Comments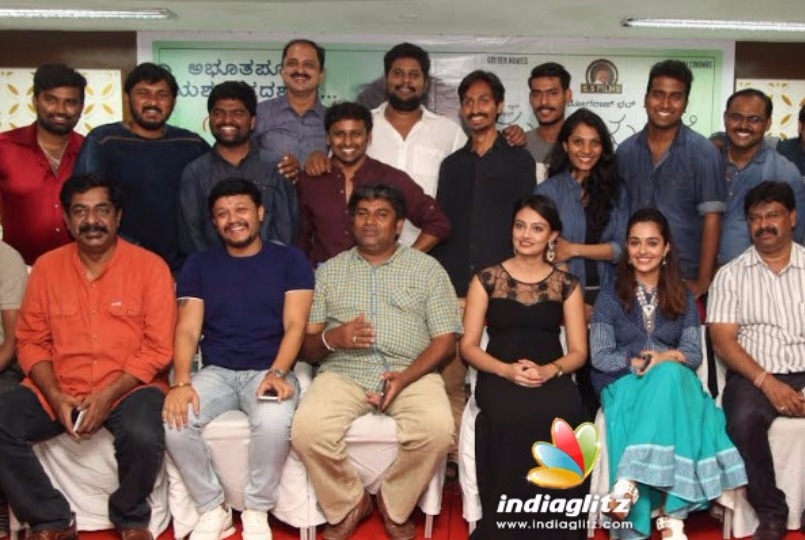 Producer Syed Salam is happy for the family audience thronging to the theatre where 'Mugulunage' is shown and distributor Jack Manjunath is happy for the lift the film is getting from day one of release in over 250 screens.
The film of Golden star Ganesh and Yogaraj Bhat with four heroines – Ashika, Apoorva, Amoolya and Nikita Narayan – the sign for the film is 'Go Ahead' for the film in box office. 'Go ahead' is the signal the character Siri (Nikita Narayan) gives to Pulakeshi (Ganesh) when he comes very close to the ultra modern girl.

With the film coming to second week the theatres for USA and Canada have been decided for September 14 release. It is releasing in 41 theatres. The number of theatres is a record again.
In Los Angeles, Seattle, Dallas, Huston, Detroit, Denver, Chicago, Dublin, Washington DC, Boston, New York, Canada's Toronto, Montreal and Ottawa – Mugulunage is releasing.
The film 'Mugulunage' got very good reviews at home. Jayanth Kaikini and Yogaraj Bhat have penned lyrics, V Harikrishna music, Sugnan cinematography are part of main technical list.
Related News