Shiv and Darshan at Yuva Utsav, Dasara festival treat
Wednesday, September 13, 2017 • Kannada Comments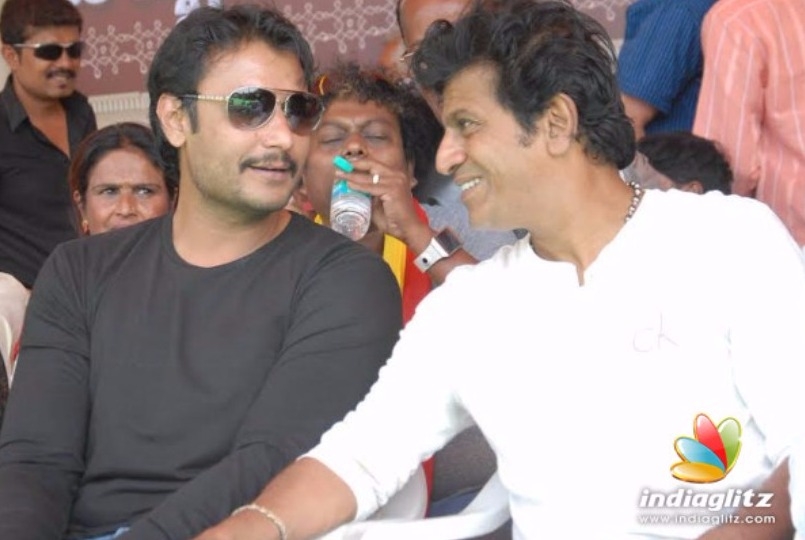 This year Mysuru Dasara Festivities are decked with many of the notable events. There is a Dasara Film Festival to treat the world attendance in Mysuru at multiplex cinema halls.
Among other cultural activities spread out for nine days of Mysuru Dasara 'Yuva Dasara' is having big crowd on September 28 and 29. On September 28 Century star Shivarajakumar is attending Yuva Dasara to encourage the talents from across the country. On 29, the Vijayadashami procession day challenging star Darshan is attending. It is the home ground for challenging star Darshan.
The Dasara festivities beginning from 22 is having first treat from 'Dil Se Dil Tak' fame singer Palak Muchchal, on 23rd Hindi singer with roots from Karnataka Nakash Azeez is giving a musical show on 25th it is 75 Kannada films famous music director Arjun Janya musical show is for three hours. On 26th playback singer Niti Mohan is giving a musical feast. On 27th 'Red Bull Tour Bus' musical program will be first of its kind.
On 28th it is 'Chandanavana' sandalwood stars are attending a grand show, on 29th Gandhada Gudi star show is taking place.32 CCTV have been fixed and Bengaluru Adwik Digital Solutions has given free service of CCTV cameras.
Another interesting part of Mysuru Dasara is 'Mahila and Makkala Dasara' (women and children Dasara). The focus is obviously on women empowerment says deputy director of Women and Children welfare department K Radha.
Adarsha Aththe Sose, program for physically handicap, reality show children will take place on 22 and 23 at Jaganmohan Palace.
Related News