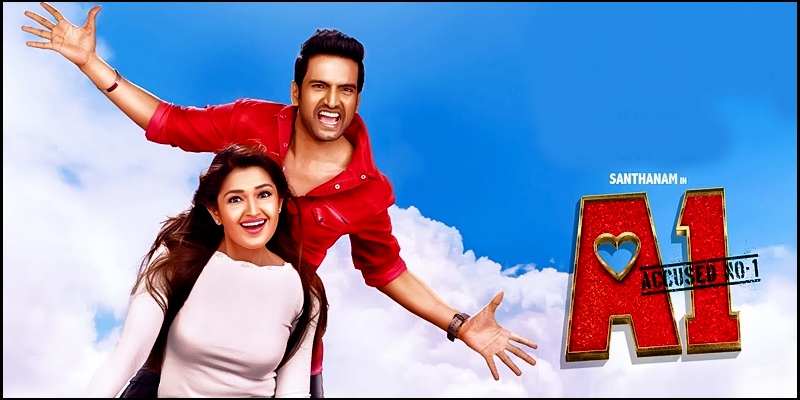 A1 - Energetic Santa is back
Santhanam one of the most loved comedy heroes made a strong comeback with 'Dhillukku Dhuddu 2' after a string of flops.  His latest outing A1 has the potential to maintain his good run with its light-dark comedy elements.
Divya (Tara Alisha Berry) is a brahmin girl whose father (Yatin Karyekar) is known to the entire city as a good man.  Wanting to marry according to her father's wishes she mistakes local boy Saravanan (Santhanam) to be a brahmin and not only proposes but kisses him too at first sight.  After knowing the truth she breaks up but when Santa saves her father's life she gets back with him but her father insults the parents (Meera Krishnan and M S Bhaskar) and kicks them out of the house.  Divya then tells Saravanan that if he proves to her that her saintlike father has done one bad deed she would elope with him but otherwise he should forget her.  Saravanan in a drunken rave tells his friends Lollu Sabha Maran, Thangadurai and Redin Kingsley that the death of her girl's father is the only solution to him getting her.  Yatin Karyekar is murdered and what happens next is one hilarious ride to the climax.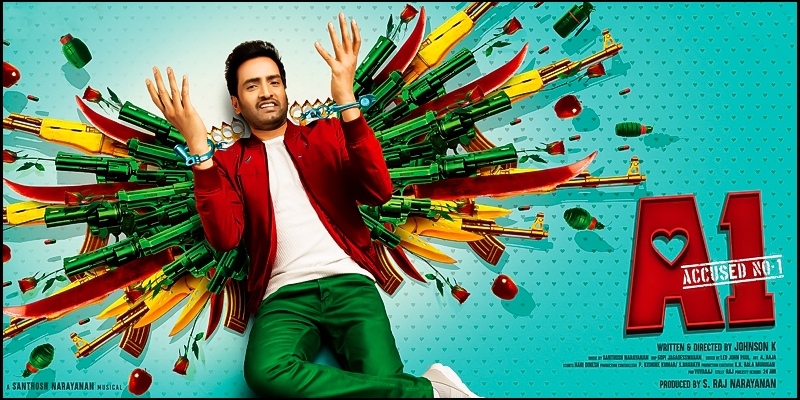 The biggest delight in 'A1' is that Santhanam is back as his energetic old self sans heroic punch lines and unwanted fight and song routines that were seen in his flops.  Here he not only counters others around him but also excels in a long drunken monologue that is extremely hilarious and transforms the plot from light to dark comedy.  He shoulders the entire film especially the second half when he has to hide the murder and his fans get their money's worth.  Tara Alisha Berry passes off as brahmin girl and has some intimate scenes with Santa that could work well with the younger crowd.  Mottai Rajendran has a sequence that he owns as a blackmailer and pulls it off amazingly while M.S.Bhaskar, Lollu Sabha Maran, Thangadurai and Redin Kingsley make sure that they keep the audience in smile mode throughout.  Lollu Sabha Seshu as the alcoholic gets the most hilarious moment in the film when he murders someone in the climax.  Yatin Karyekar the famous Bollywood character actor adds his bit to the proceedings with a neat performance and watch out for his transformation scenes.  Veteran action hero Saikumar appears as a tough cop with his character too has an enjoyable twist in the end.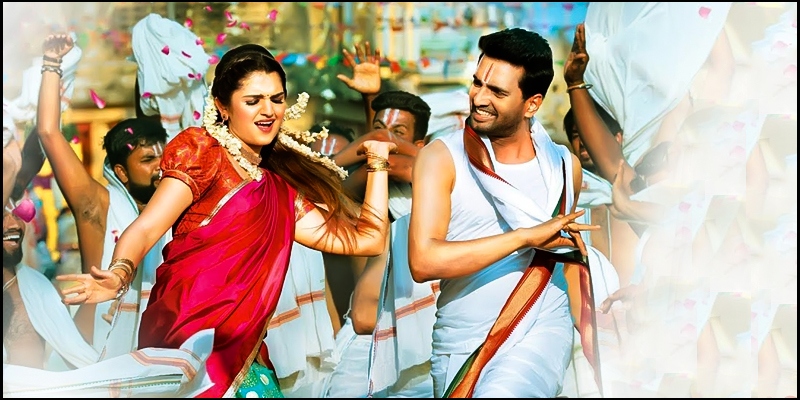 What works best in 'A1' is the laugh out loud moments in the heroine's house after the murder and the twists and turns in the characterizations of Yatin Karyekar, Mottai Rajendran and Saikumar.  There are a few truly impressive sequences that bring the house down namely the battle of songs between Santhanam and the heroine, Santhanam's drunken ramblings on the terrace and the introduction scene of the Lollu Sabha group at the mechanic shop.
On the downside, the screenplay does not have a smooth flow and sequences are disjointed most of the time.  The first half moves at a passable pace with few jokes that really work beyond a smile.  Though a comedy that too a dark one needs no logic the love portions could have been more imaginative than the age-old style adapted here.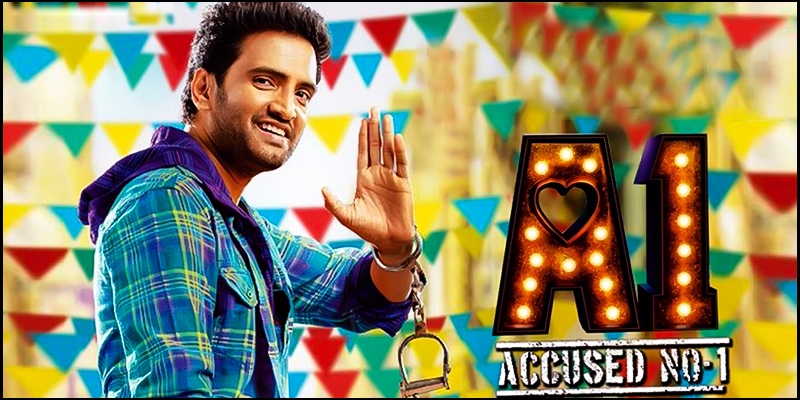 Santhosh Naryanan has added more colour to the film by his gaana numbers and zesty background score.  Gopi Jagadeeswaran's cinematography and Leo John Paul's editing are in perfect sync to set the lighter mood.  Debutante director Johnson K comes out a winner in his mission to make the audience laugh not worrying too much about other aesthetics.  Circle Box Entertainment can look forward to laughing all the way to the bank making a crisp entertainer in a controlled budget.
Verdict : Go for it without any expectations and enjoy an energetic Santhanam and gang's time pass entertainer.
 
Rating: 2.75 / 5.0
Showcase your talent to millions!!
Write about topics that interest you - anything from movies to cricket, gadgets to startups.
SUBMIT ARTICLE
More
Tamil Movie Reviews
Laal Singh Chaddha
Kuruthi Aattam
Yenni Thuniga
Poikkal Kuthirai
Gulu Gulu
Jothi