Kasthuri goes to war with alleged Ajith fans for online sexual advances
Sunday, January 19, 2020 • Tamil Comments
Actress Kasthuri is very active on social media and also participates on broadcast debates on politics and for social causes. Today she was mighty irked by a person calling himself an Ajith fan and abusing her in the worst of obscene ways he could judging by the screenshot the actress has shared.
In Tamil Kasthuri slammed the person who called for sex stating "For cows heat would do and for men words would do but what to do for shit eating worms who prides himself as an Ajith fan and spoiling his name. If you want a woman for sex instead of going outside why dont you ask your mother or sister.". Kasthuri had created a hashtag #dirtyajithfans which started trending in India.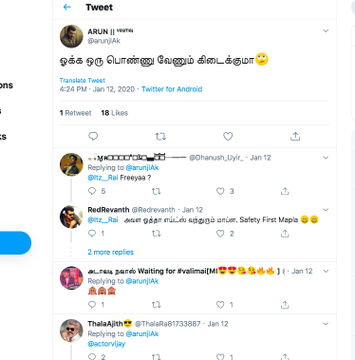 In reply the Ajith fans created #DirtyKasthuriAunty which also was trending making Kasthuri to retort "So proud of these #dirtyajithfans. Their only job? Sexual abuse and negative tagging on twitter. Instead of curbing the miscreants, you indulge in ganging up and collective bullying. Just proves how hopelessly dirty you are.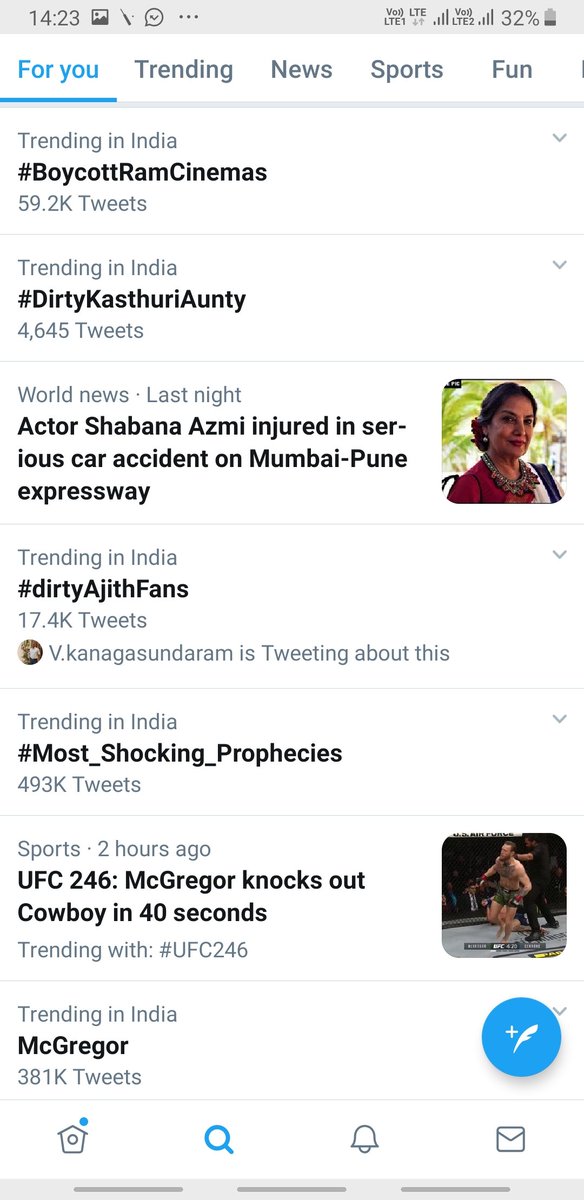 Its really sad that Thala Ajith known as Mr. Clean of Indian entertainment industry has to to embarrassed by a few who claiming to be his hardcore fans bring infamy to him.
மாட்டுக்கு சூடு, மனுஷனுக்கு சொல்லு. பீ தின்னும் புழுவுக்கு என்ன செய்வது? அஜித் ரசிகன்னு பீத்தி அவர் பேரை ரிப்பேர் ஆக்காதீங்கடா. பொண்ணு வேணும்னா எதுக்கு வெளியில தேடுறீங்க? உங்க அம்மா சகோதரி கிட்டே போயி கேளுங்க. #dirtyAjithFans pic.twitter.com/YR0XJeVKDw

— Kasturi Shankar (@KasthuriShankar) January 19, 2020
So proud of these #dirtyajithfans. Their only job? Sexual abuse and negative tagging on twitter. Instead of curbing the miscreants, you indulge in ganging up and collective bullying. Just proves how hopelessly dirty you are. #தமிழகத்தின்_தலயெழுத்து #தலவலி pic.twitter.com/vNZOMPQOLP

— Kasturi Shankar (@KasthuriShankar) January 19, 2020
Actress Photos
Amyra Dastur
Eesha Rebba
Anagha
Faria Abdullah