A Female voice in strong support of Simbu
Thursday, December 24, 2015 • Tamil Comments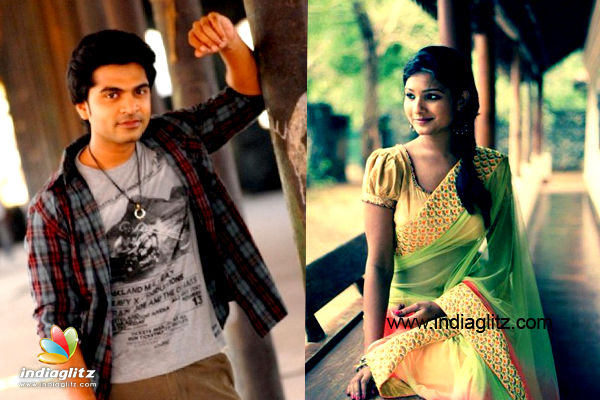 This may be the darkest week in Simbu`s life with the police pressed into action to arrest him. While some organizations and a section of the press are baying for the star`s blood, the general public`s view is that a mountain is being built out of a molehill.
Saranya Sundarraj, Television newsreader turned actress of such films as Aayiram Muthangaludan Thenmozhi` and Bobby Simha`s Chennai Ungalai Anbudan Varaverkirathu` who currently resides in London has voiced her strong support in favor of ignoring the Beep Song` and move on to other pressing social problems.
Here is an extract of Saranya`s post on her social media page in which she has said that we as a society have applauded a sexagenarian hero playing a rickshaw puller hold a barely sixteen teen on his lap and caress her laps (Obviously referring to MGR in Rickshawcaran`), exhibiting a fetish. Women degrading songs are constantly played on town buses and we don`t mind them even when we are travelling with out children. We took pleasure when our children sang Manmatha Rasa Yenna Kanakku Panenda`, when young men have Adida Avala Othada Avala` as their ring tones and turn the other side when a young woman is immersed in water in films clearly exposing her body and when the hero spins a top on the heroines navel.
Saranya is of the view that cinema is like a shopping mall where everything will be on sale and it is upto parents to watch whether their child picks up a chocolate or a condom. She questions the sudden cultural police who have mushroomed now to show the same dissent to the violence on screen when the hero chases his enemies and hacks them to death.
Actress Photos
Hebha Patel
Shriya Pilgaonkar
Amala Paul
Shyamala