'Agnyaathavaasi' mania grows by the hour
Monday, January 8, 2018 • Telugu Comments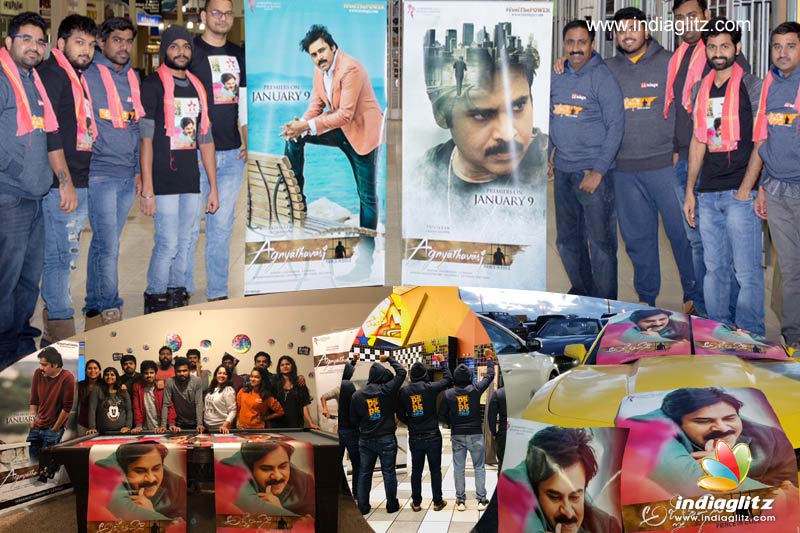 It's as if the insuperable mania around 'Agnyaathavaasi' is growing by the hour. Even as Nizam and Andhra Pradesh are expected to produce all-time record collections, sky-high expectations from the US are mind-boggling.
LAtelugu, the distribution company releasing 'Agnyaathavaasi' with two others, has been sharing pics of Pawanists from the US. Among Pawan Kalyan's movies, 'Agnyaathavaasi' has already grossed the highest for premieres.
"#AgnyaathavaasiStorm has just began!! @rentrack will officially confirm the intensity starting Tuesday 7AM PST," LAtelugu says.
We now know that everything is decked up for an unprecedented gross figure for a Telugu movie (non-Baahubali) in that crucial segment.
Related News
Actress Photos
Deepu Naidu
Nitya Naresh
Shipraa Gaur Kavya
Harshitha Panwar