'Agnyaathavaasi': The storm is now official
Tuesday, January 9, 2018 • Telugu Comments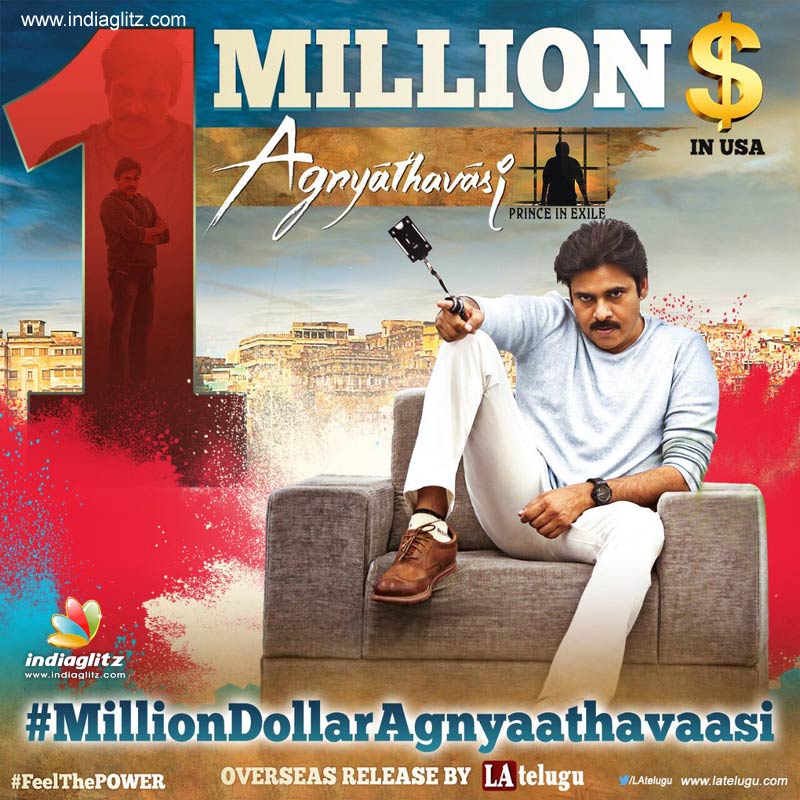 Will Agnyaathavaasi's premieres' gross beat all the expectations? That's what appears to be happening.
Here are the updates at the time of writing this piece. The film has grossed USD 858,623 in 289 locations as of 7:44 am.
Two offers, namely BOGO and MoviePass, are expected to spin magic this Tuesday.
As per LAtelugu, "The entire west coast has not reported yet. Chains like Marcus report late in the day. 'Agnyaathavaasi' has already crossed more than a million in pre-sales yesterday," the distribution company says.
Related News
Actress Photos
Deepu Naidu
Nitya Naresh
Shipraa Gaur Kavya
Harshitha Panwar