Sasikala expelled from AIADMK! Who is the new General Secretary?
Tuesday, September 12, 2017 • Tamil Comments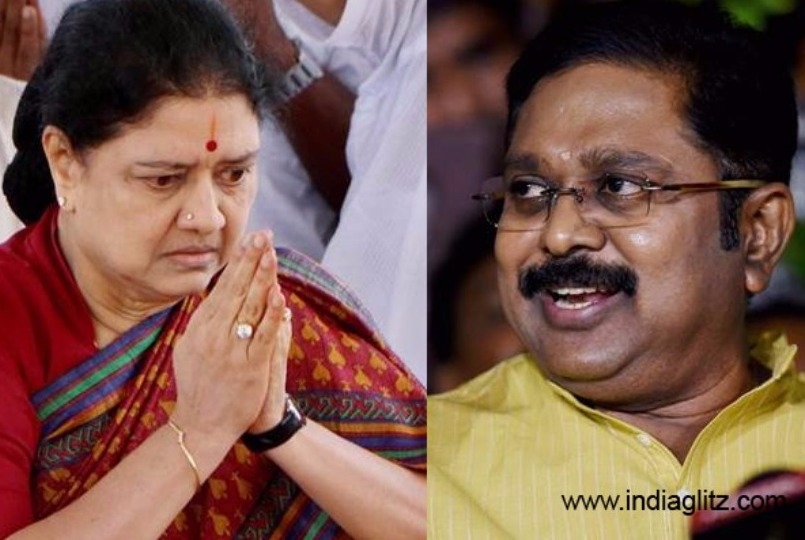 As expected, party General Secretary V.K.Sasikala, TTV Dinakaran who was appointed by her as the Deputy General Secretary and the entire clan of Sasikala have been expelled from all posts in the AIADMK party A resolution to this effect has been passed in the unified AIADMK party's General Council held in Chennai today.
The Council also named the late Chief Minister J.Jayalaltiha as the permanent General Secretary of the party. She was holding that post until her death in December 2016. They have also stated that the appointments made by Dhinakaran are not binding on the party. 
This is the first General council convened after the merger of the two factions lead by Chief Minister Edappadi K.Palaisamy and former CM O.Panneer Selvam. The party will be now run by a 11 member panel headed by OPS and EPS.  It must be noted that the main demand of the OPS faction to unite with the party is to remove Sasikala and her family members from the party. 
Earlier on Monday, ADMK MLA and Dinakaran loyalist V.Vetrivel had filed a case in Madras High Court seeking to stay the party's General Council. However a Single Judge refused to stay the party's council meeting. But he went for an appeal for a larger bench which also refused to put a stay on the General Council meeting. However the Court has said any decision taken in the meeting will be subject to the Court's review in its next hearing scheduled on October 23. 
So Vetrivel and other Dhinakaran loyalists have the option to appeal against the General Council's decision to sack Sasikala, Dhinakaran and others in the Court. 
Meanwhile Dhinakaran has resolved to dissolve the government. He has said if this government continues the ADMK party itself will be dissolved. He claims that he has the support of 19 MLAs and they are ready to do anything to save the party. He has joined opposition parties' demand to conduct a floor test in the Assembly as the Chief Minister EPS has the support of only 111 MLAs where as the number required for majority is 117. However the EPS and OPS supporters claim that they have the majority as 124 MLAs are supporting them and they will prove that whenever the floor test is conducted. 
Sasikala was the close aide of late CM Jayalalitha. She is now serving her prison term in Bengaluru as she was convicted a co-conspirator in the disproportionate assets case in which Jayalaltiha was named as the first accused.
Related News