A Suresh Bobbili album
IndiaGlitz [Monday, February 22, 2021 • తెలుగు] Comments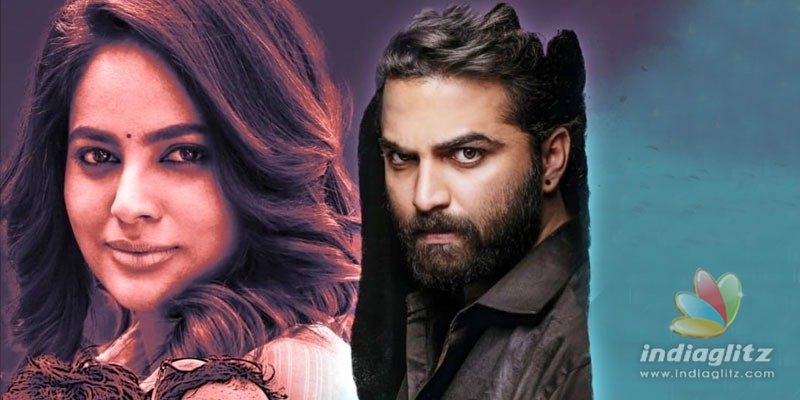 Akshara's singles have started to be unveiled on Mango Music.  Here we present the review of the first song from the movie. The other songs will be reviewed as and when they are released.
Asuruladara
Singers: Anurag Kulkarni, Aditi Bhavaraju Chorus: Naresh Mamindla, PVNS Rohit, Arun Koundinya, Lokesh, Krishna Lasya, Aditi Bhavaraju, Lakshmi Sweeya, Harika Narayan
Lyrics: Chaitanya Prasad
Chaitanya Prasad's lyrics borrow from old Telugu.  Imbued with Sanskritic language, the song is also laced with religious symbolism.  Anurag Kulkarni is an able singer and lends a fresh feel to an otherwise familiar-sounding, revolution-is-coming number.  The chorus is a bit old-fashioned, though. The music director does a decent job of rehashing known tunes.
Prema Desama
Singer: Anudeep Dev
Lyrics: Balaji
Balaji's lyrics are the best aspect of the song.  The line 'Neetho paatunte gadhichena ee kaalam, venakey paduthundi needala' is high on meaning. The music director tries to tumble out a lilting romantic song and he succeeds to a good extent.  Anudeep Dev's voice is as lively as Anurag Kulkarni's and may there be more of him in the future.
Rama Rama
Singer: Sweekar Agasthi
Lyricist: Chaitanya Prasad
Suresh Bobbili rehashes the genre of songs Sweekar Agasthi had composed for 'Middle Class Melodies' to make this song sound quirky and irreverent. It's fitting that Agasthi has rendered it, shot on male comedians. Chaitanya Prasad's lyrics are enjoyable; the lines are seamless and are easy on the ears. All in all, quite an entertaining song that makes the cut.