30 days to go - Amitabh Bachchan back to his ferocious self with 'Sarkar 3'
Tuesday, March 7, 2017 • Hindi Comments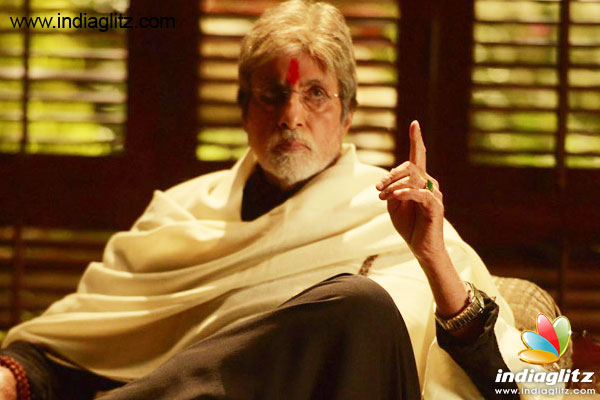 'Sarkar 3' is set for release and guess Amitabh Bachchan needed Ram Gopal Varma to have him return to the mode that audiences have loved right through the 70s and a good part of the 80s!
Over the years, the legendary actor has been much subdued in his performances. Especially in the last couple of years, he has not quite allowed the famous Bachchan baritone to create a thunderous impression. Even when he was seeking revenge in films like Te3n and Wazir, he kept his tone as well as body language under control. He did go theatrical in Shamitabh but then played an old man next door in Piku without much of histrionics. As a Gandhian in films like Aarakshan and Satyagraha, he wasn't overly aggressive in his demeanor. As for films like Bhoothnath Returns and Aladin, it was a comic touch on display.
What one was left waiting for was the kind of imposing persona that he boasts of, something that fills the screen in entirety and in the process diminish anything and everything on screen. Oh yes, one did encounter that Amitabh Bachchan of yore in Pink. However that too happened mainly towards the last 45 odd minutes of the film. As for those who love to see his brooding and ferocious self right through the running duration of a film, there was a waiting period involved indeed.
Thankfully, that wait should now be over, what with Big B returning with Sarkar 3, which is third in the series by Ram Gopal Varma and has Amitabh Bachchan being seen all over again as Subhash Nagare. The last time Big B was seen in this mode, it was way back in 2008 when Sarkar Raj had released. Now that it has been close to a decade that has gone past by, one eagerly looks forward to how the duo has collaborated all over again in Sarkar 3 which promises to showcase Amitabh Bachchan in an out and out massy avtar that should be lapped up by his millions of fans who have been accumulated during last four and a half decades.
An Eros film, Sarkar 3 releases 30 days from now on 7th April.
Joginder Tuteja tweets @tutejajoginder

Follow us on Google News and stay updated with the latest!
Follow