A relative affair
IndiaGlitz [Thursday, May 24, 2018 • తెలుగు] Comments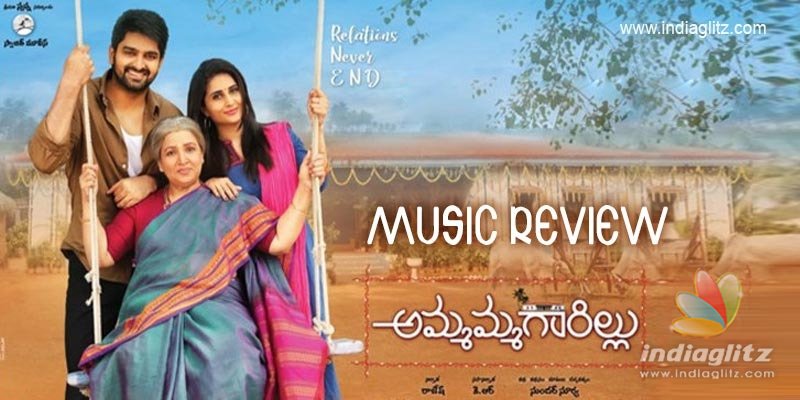 The album of 'Ammammagarillu' is out.  At less than 9 minutes, it boasts of just two songs - a family number, and a playful number between the lead pair.  Penned by Sirivennela Seetharama Sastry and Bhaskarabhatla, the songs have been rendered by S.P. Balasubrahmanyam, Geetha Madhuri and Kalyan Ramana.  The music is out on Aditya Music.
Ammammagarillu
Singer: S.P. Balasubrahmanyam
Lyricist: Sirivennela Seetharama Sastry
The song had to be there because when so many relatives that matter to the grandma are under one roof, they habitually and naturally should break into a dance.  As SPB begins to sing, it's as if the song is a melancholic one.  Kalyan Ramana slowly makes it a vibrant number full of life.  Sirivennela's lyrics avoid low-hanging fruits.  The song is embellished with not-so-straightforward meaning.  SPB's seasoned voice is nothing less than a gift!
Chala Chala
Singers: Geetha Madhuri, Kalyan Ramana
Lyricist: Bhaskarabhatla
Kalyana Ramana smuggles in an unmistakable 'Oohalu Gusagusalade' flavour into 'Chala Chala'.  The subdued style that the music director is known for is writ large.  And the 'OG' hangover is made all the more evident because Kalyana Ramana doubles up as the singer.  Geetha Madhuri's voice has the sharpness to show a devil-may-care attitude.  Bhaskarabhatla's lyrics reflect a kind of innocence in the platonic romance that is subtly there all over 'Chala Chala'.  His lines fit well with the film's village backdrop.
Verdict:
At two songs, the album is short and sweet.  The music director delivers a music rooted in Teluguness.
Rating: 2.75/5