Amoolya - Ajay Teamed
Wednesday, August 19, 2015 • Kannada Comments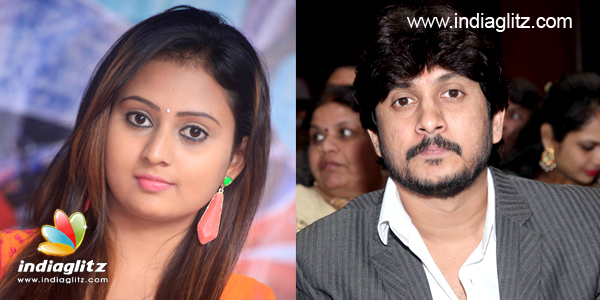 This is again a first combination of two prominent actors. Krishna Ajay Rao sitting pretty with his first home production 'Krishna Leela' in Shashank direction clicking well in the box office. Udaya Mehta who made 'Krishnan Love Story, Bachchan, Love in Mandya and a few others in his career has made changes to the title of Amoolya and Krishna Ajay Rao as 'Krishna-Rukku'. The film was earlier titled as 'Maava I Love You'. The film has change in caption as 'Made for Each Other'.
On last Sunday the photo shoot of Amoolya and Ajay Rao was held. Both appeared as boxers covering hands in gloves. For photo shoot senior actors Girija Lokesh, Shobaraj plus newcomers Lakshmi Siddaiah, Swapna Raj, Lekha Chandra also took part was special.
Anil Kumar of action films 'Shakthi, Dilwala' is directing this film, Sridhar Sambhram is music composer, Jagadish Wali is cameraman, KM Prakash is editor of this
'Krishna Rukku'.
Related News