An emotional letter from Vijayakanth stuns everyone
Sunday, July 12, 2015 • Tamil Comments
Actor, politician Vijayakanth who is used by media as well as social media for making jokes and memes has now shown his emotional side and that he is a man with a golden heart. On Friday, He paid a visit to his estranged friend and producer Ibrahim Rowther who was admitted in a private hospital and wept when he saw his old friend lying unconscious on the bed.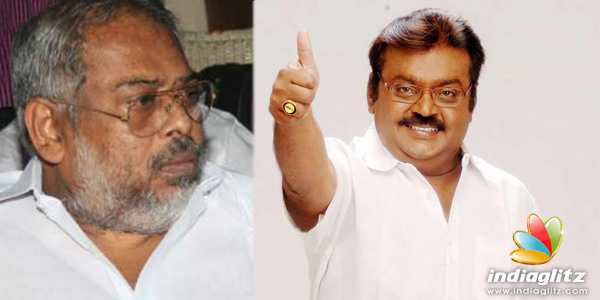 Vijayakanth whose speeches and media interviews are being misused in social media to evoke laughter has also written a touching letter to his friend asking him to get well soon,
"Friend, I came to a private hospital after hearing that you have fallen ill to enquire about your health. I only know the pain I suffered when I saw you lying unconscious. When I saw you after a long time, I got reminded of the days when we came from Madurai to Chennai to achieve big in Cinema, our true friendship and the highs and lows we faced together in our struggle success.
We may have come across so many joys and sorrows as the time passes by but my mind has never forgotten you. Ibrahim, I pray the almighty to restore your health. Get well soon friend. Get up and comeback"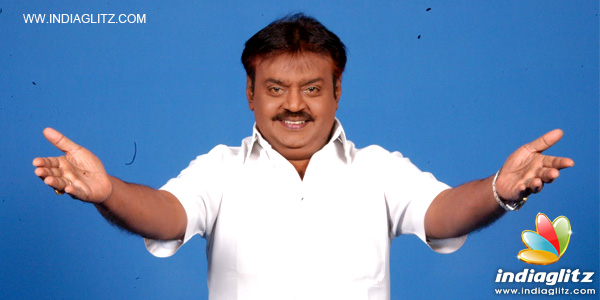 Rowther and Vijayakanth are childhood friends. Rowther is considered as a backbone of VIjaykanth becoming a lead hero and the latter after becoming a bankable star helped Rowther start his production company 'Rowther Films'. Rowther has produced many super hit films with Vijayakanth as well as other leading heroes of the 1990s. His films with Vijayakanth include 'Karuppu Nila', Sarkkaraithevan', 'Thaai Mozhi', 'Bharathan', 'Captain Prabhakaran' (Vijayakanth's 100th film as an actor) and 'Pulan Visaranai'.
Rowther also remained a member of Vijayakanth's political party until the duo parted ways a few years back. They are said to be out of talking terms. But that did not stop the benevolent 'Captain' from visiting the hospital when he heard that his good old friend has fallen ill.
Listen To Superhit Vijayakanth Songs
Actress Photos
Nabha Natesh
Meera Mitun
Tamannah
Sana Saeed