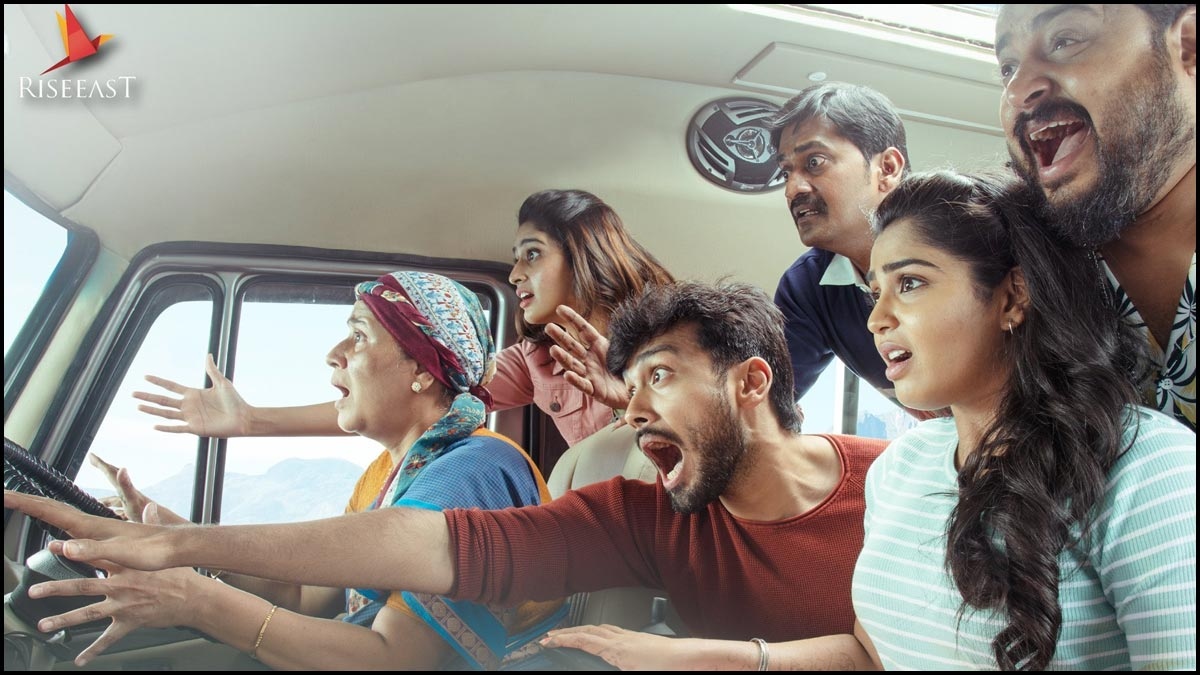 Paper Rocket - An uplifting drama that makes you feel light.
'Paper Rocket' is the brand-new web series from Zee 5, created by Kiruthiga Udhayanidhi of 'Vanakkam Chennai' fame. Produced by East Production company, it stars Kalidas Jayaram, Tanya Ravichandran, Gouri G Kishan, Karunakaran, Renuka and Nirmal Palazhi in the lead roles. Chinni Jayanth, Kaali Venkat and Poornima Baghyaraj have played supporting roles in the 7-episode show. We are about to see whether the series is worth the time.
The tale opens with the life of Jeeva (Kalidas Jayaram), who is busy making money but unable to find time for his caring father Gunaseelan (Nagineedu) residing in their native place near Kanyakumari. He is only able to revisit his native after his father passes away. Depressed by his dad's passing, Jeeva seeks medical help from the mental health doctor Sheela (Poornima Baghyaraj) and the doctor invites him to join her support group. He meets Elakya (Tanya Ravichandran), Charu (Gouri G Kishan) Appu (Nirmal Palazhi), Tiger (Karunakaran) and Renuka (Valliyamma), who have various physical and mental health issues. Jeeva agrees to take them on a road trip to feel better. How the journey made their lives better forms up the rest of the story.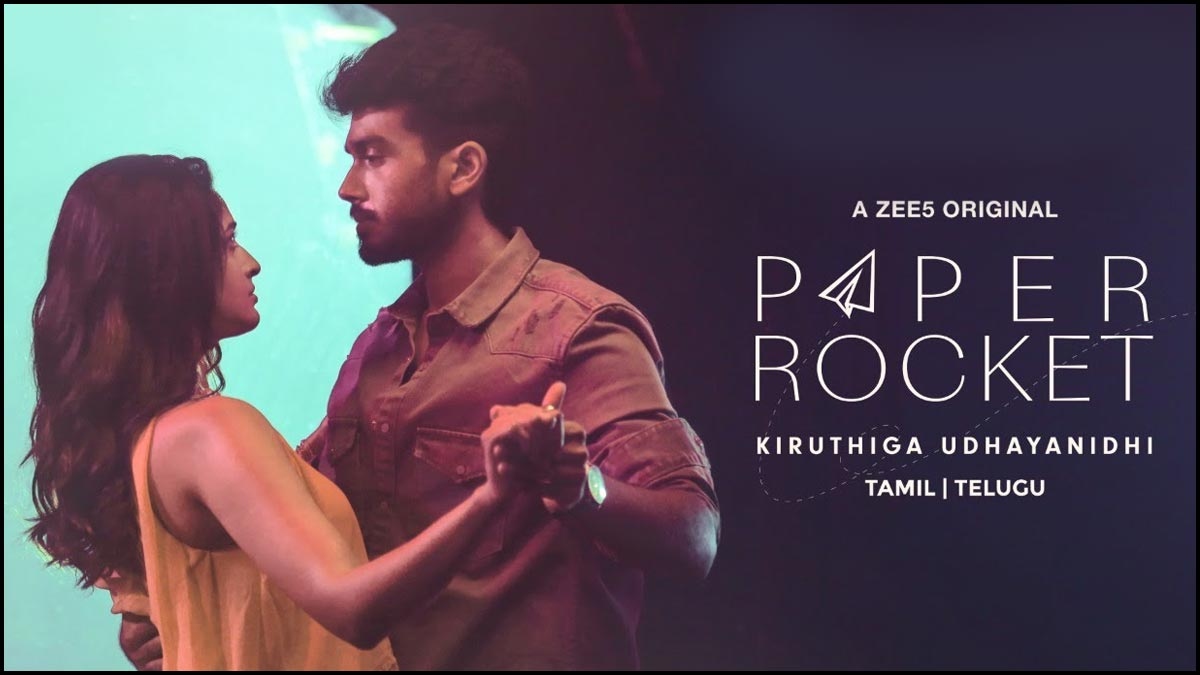 First of all, Kudos to the ZEE5 platform for presenting the audience with stories that express the importance of mental health, regret, guilt and closure through their consecutive shows - Anantham, Fingertip and now Paper Rocket. The main cast - Kalidas, Tanya, Gouri, Nirmal, Renuka and Karunakaran portrayed brilliant performances. They were backed by equally good performances from Chinni Jayanth, Nagineedu, Kaali Venkat, Poornima Baghyaraj and other supporting actors.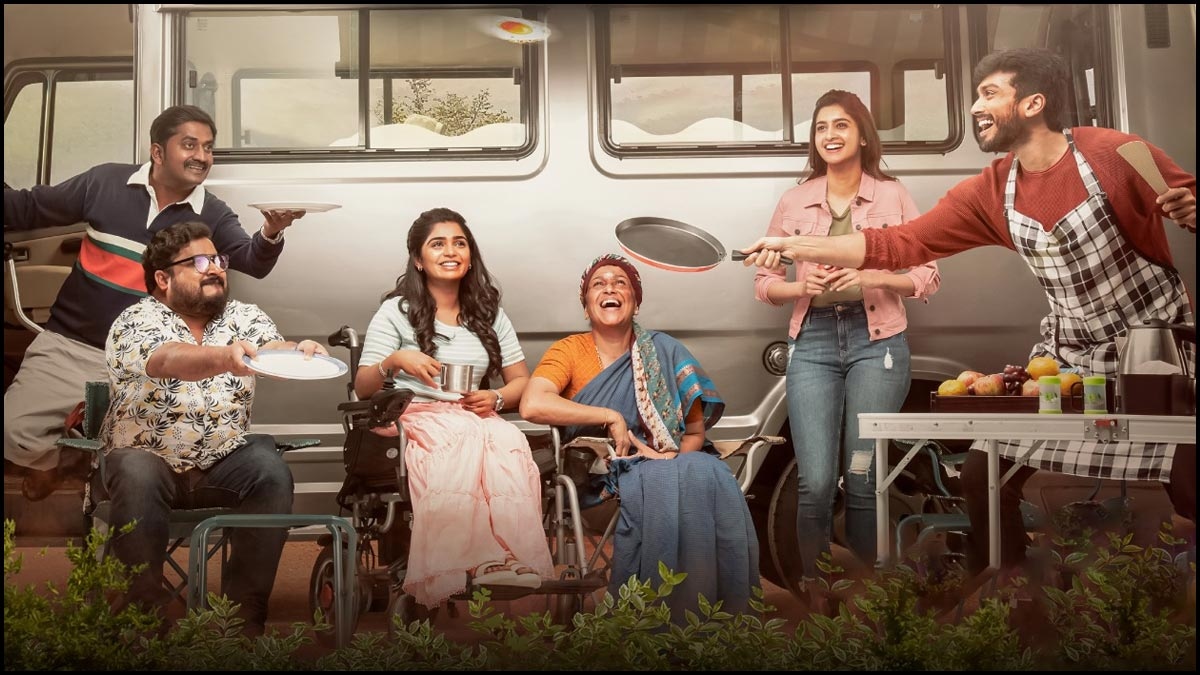 The best thing about 'Paper Rocket' is that it stays within the right amount of drama. The creator has captured the thought process of the mental health patients neatly and also provided proper closures without much exaggeration. Also, the makers had maintained nativity for the story's characters very well.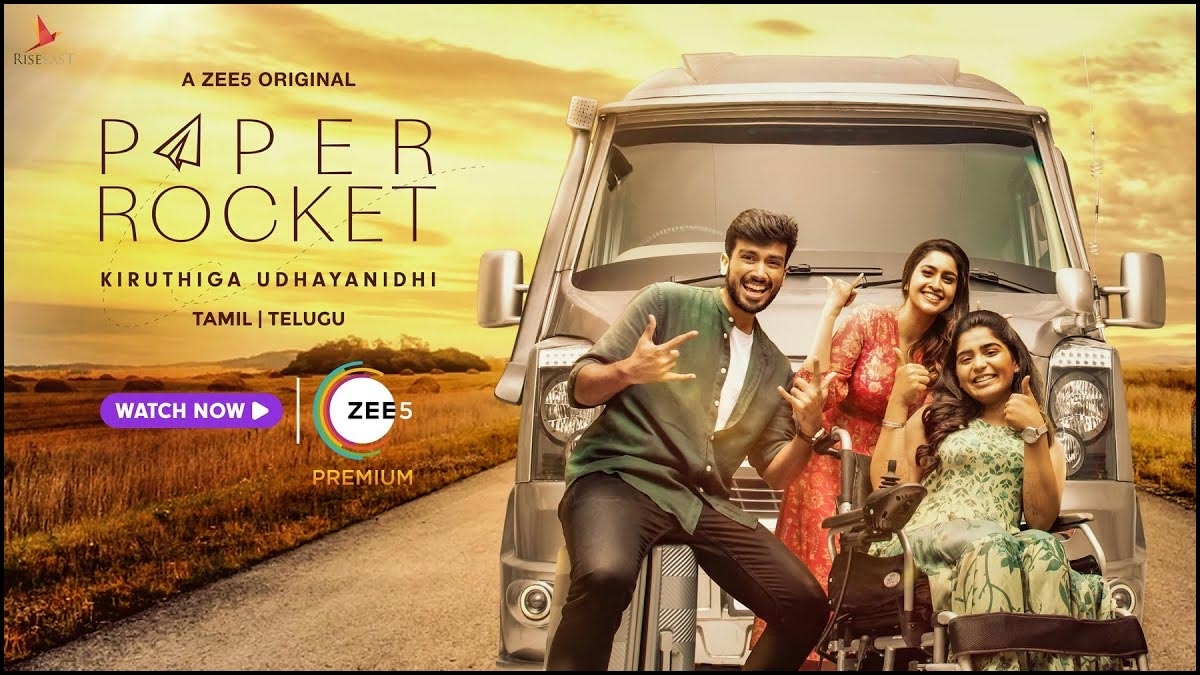 All these things are perfectly blended in a crispy runtime. Simon K King's music, right from the opening song to the other songs and the background score, is so refreshing and moving. Richard M Nathan & Gavemic U Ary's visuals and Lawrence Kishore add more strength to this wholesome web series.
Verdict: Go for this heartwarming show without any second thoughts and enjoy the delightful tales.
CAST & CREW
Cast: Kalidas Jayaram, Tanya S Ravichandran, K Renuka, Karunakaran, Nirmal Palazhi, Gouri G. Kishan, Dheeraj, Nagineedu.V, Chinni Jayanth, Kaali Venkat, Poornima Bhagyaraj, G.M.Kumar, Abhishek Shankar, Priyadharshini Rajkumar, Sujatha
Director: Kiruthiga Udhayanidhi
Screen Play: Kiruthiga Udhayanidhi
Writer: Kiruthiga Udhayanidhi
Music: Simon K King
Cinematography: Richard M Nathan
Producer: Sreenidhi Sagar
Production: Rise East Productions
Showcase your talent to millions!!
Write about topics that interest you - anything from movies to cricket, gadgets to startups.
SUBMIT ARTICLE
More
Tamil Webseries Reviews