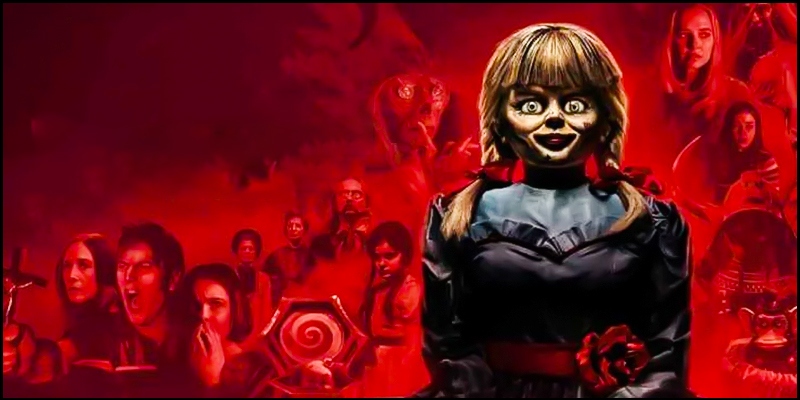 Annabelle comes home : New entry into Conjuring universe
Six years and six movies into the horror franchise is no joke. Often the story telling runs out of steam, somehow the scriptwriters and directors themselves seem to be in awe of the conjuring universe that they manage to weave out sequels, spin offs and a lot more. Gary Dauberman's Annabelle Comes Home is arriving at the perfect time. The movie has some interesting twists to it – full of well-drawn, charismatic characters and an army of ghastly ghouls – but it's also becoming increasingly hectic for the movie makers to bring in the mandatory scares. Like almost all the other films in the franchise, Annabelle Comes Home is kind of engaging, but because of the familiarity, it never becomes an appealing movie.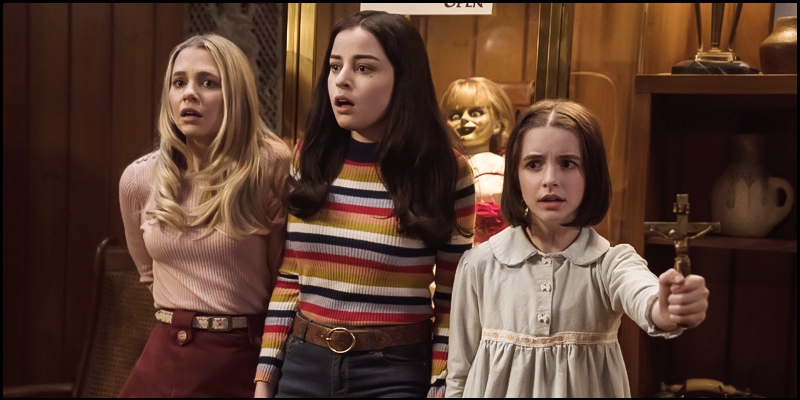 Annabelle Comes Home is set in the backdrop of the home of the Warren's. We are shown an initial bit of how the Warrens brought the doll to their collection. After a year of that event comes a day where their daughter Judy was home with a girl named Marry Allen who took up the task of babysitting Judy. Things didn't go that smoothly for the two when Marry Allen's friend Daniela decided to drop by. The chaos that happens at this museum of ghosts on that day is what Annabelle Comes Home is all about. These three main characters are Judy, the Warrens' young daughter who struggles as the lonely kid with the weird parents; her babysitter, Mary Ellen, who just wants to be a really good babysitter; Daniela, Mary Ellen's friend who wants to use the mystic air of the Warrens' home, namely their demon room, to make contact with her deceased father – his death she blames on herself. All three actresses turn in solid work and have loving, playful chemistry is the core of the movie. Daniela is that one mandatory character in a horror movie who loves to mess around in the artifact room (usually where ghosts roam), she unlocks the creepy Annabelle, they don't have much to do except exist the house. There's a routineness to what they're doing, whether it's baking a cake or hanging out in the backyard, that stereotypes such horror movies makes one ponder what is even meant to be going on and when it's all supposed to happen. These moments can be funny, and it is to an extent.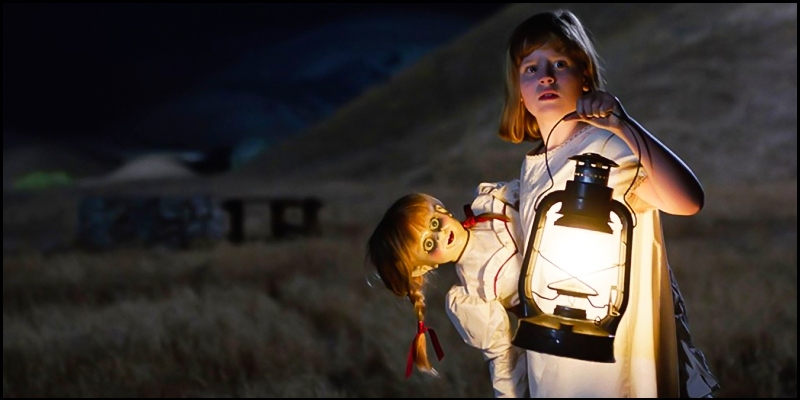 Ed and Lorraine resurface at the movie's start, picking up the doll from the mortified people who it haunted in prior installments, but their fleeting appearance mainly serves to advance Annabelle's lore: A spooky encounter with graveyard ghosts (and one bloody car-crash victim) reveals that Annabelle herself isn't haunted; instead, the doll serves as a beacon for other spirits. That tidbit provides enough information for the ensuing mayhem when Annabelle is liberated from the Warrens' cabinet later, unleashing various other demonic spirits trapped within their home. What particularly makes Annabelle Comes Home stand out is that while it's presented as another variation of a haunted house story with demons and spirits terrorizing innocents, it executes its narrative with a much lighter tone than its in-canon predecessors. While previous chapters have taken sharper aim at generating nightmares, this is a horror movie particularly aimed at audiences who have fun being scared by horror movies. There is scope for genuine fun, something that doesn't loses the sheen of the ghastly scary Annabelle, yet those little freakish moments jolt us up with a smile (not laughter).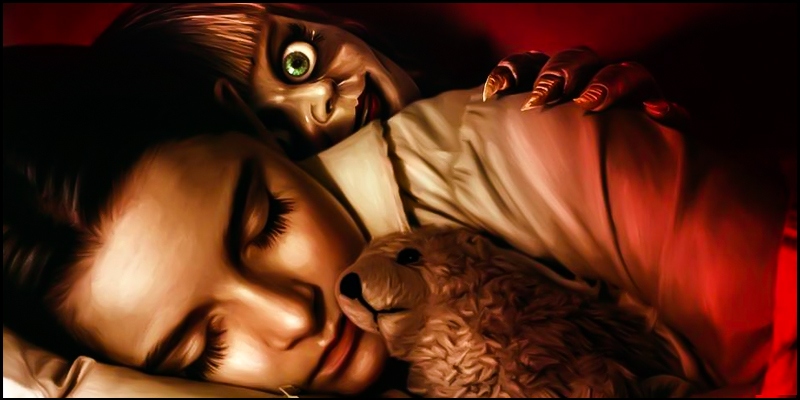 Verdict:  If you are a fan of horror movies, especially the conjuring series – Annabelle Comes home should come as a fresh whiff of energy; thanks to the scary eyed dolly, lead characters and the director who is a bigger fan of this franchise.
 
Rating: 2.75 / 5.0
Showcase your talent to millions!!
Write about topics that interest you - anything from movies to cricket, gadgets to startups.
SUBMIT ARTICLE