A Prashanth Vihari album
Saturday, December 15, 2018 • Telugu Comments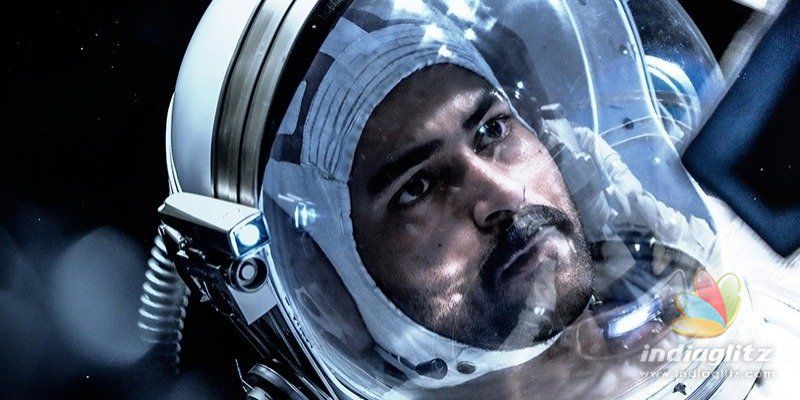 The soundtrack of 'Antariksham 9000 KMPH' is from music director Prashanth R Vihari.  Its first single is out on Aditya Music.
Samayama
Singers: Harini ,Yazin Nizar
Lyrics: Ananth Sriram
Ananth Sriram's lines are laced with complex meaning.  The line 'Swaasa loki swaasa cherutunna maaya lona' is a case in point.  Harini renders the song with a child-like excitement, lending the song an aura of innocence.  Yazin Nizar's high-pitched vocals make for an intense topping.  The tempo does remind us of the timeless 'Maa Telugu Talliki'.  Vihari is partly inspired in dishing out this soothing melody.
Palukave
Singer: Anurag Kulkarni
Lyrics: Ananth Sriram
The melody is intense and Anurag Kulkarni's voice lends credence with its warming depth.  The tune has a fairytale flavour. The music hints at either ecstasy or some inner churn or a bit of both.  Ananth Sriram's lines are short, repetitive but highly effective.  
Telipo Telipo
Singer: Manisha Eerabathini
Lyrics: Ananth Sriram
In terms of tempo, the song is in the same league as 'Yenti Yenti' from 'Geetha Govindam', at least to an extent.  Manisha stylizes the tone of the number with her offbeat style.  Ananth Sriram's lyrics are poetic, coming with lines that gel with the hero's profession in the movie.  
Dheemaga
Singers: Benny Dayal, Anurag Kulkarni
Lyrics: Sirivennela Seetaramasastry
The song brims with a sense of pride and achievement.  Sirivennela's lyrics are exalting and high-brow.  Benny Dayal and Anurag Kulkarni bring their uniqueness to the table, complementing the classy music.
Verdict:
Prashanth R Vihari delivers a dekko.  The album maintains class and refuses to play it to the gallery.  The songs are slow-paced and work like slow poison.
Rating: 3/5