Anubhava Mantapa, Government accepts blue print
Tuesday, September 12, 2017 • Kannada Comments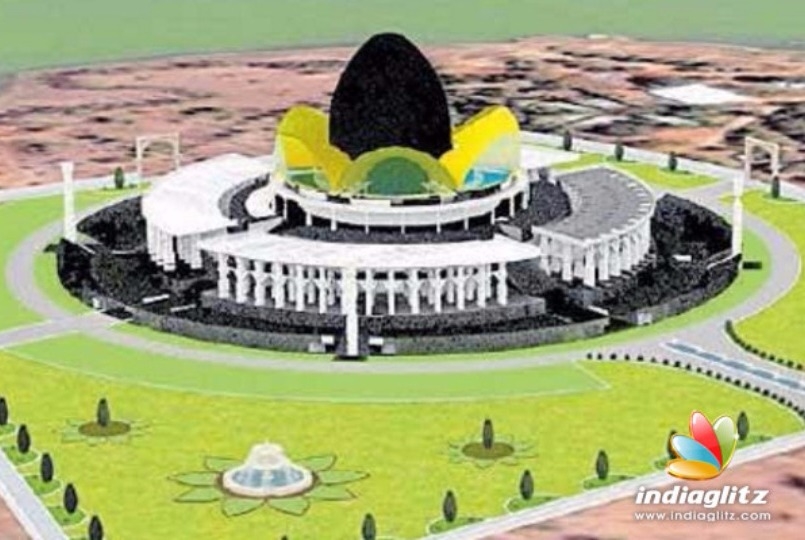 'Anubhava Mantapa' one of the majestic building on the life and works of Sri Basaveshwara, 12th century social reformer is now cleared on the banks of Tripurantaka at Basavakalyana. It is 7 acres and 5 Gunta land and 182 feet, six storied building blue print and report was submitted to government of Karnataka chief minister Siddaramaiah. Go Ru Channabasappa committee has prepared the blue print for this Rs.600 crore estimated 'Anubhava Mantapa'.
The committee with regard to this was constituted by Siddaramaiah on May 20, 2016. The blue print was arrived after going through the Vachanas and some of the historical books.
The Sharana Sahitya 'Shatsthala, Ashtavarana, Panchchaara philosophies, Kayaka, Dasoha and others are part of this building. There will be 100 feet 'Linga', on the ground floor there will be space for 1500 to have lunch (Dasoha), in all the floors the Sharana Sahitya Mantapas depict the significance, 770 seats auditorium, Mahamane Kshetra, security, administrative office, library, research center, Yoga, Dhyana Bhavans, garden, fountain, Sharanas statues, in the lake adjacent there is boating facility.
The government is committed to come up with 'Anubhava Mantapa' and in the next meeting this report will be considered assures Karnataka chief minister Siddaramaiah.
Related News