Appreciation for PRO Nagendra
Wednesday, January 10, 2018 • Kannada Comments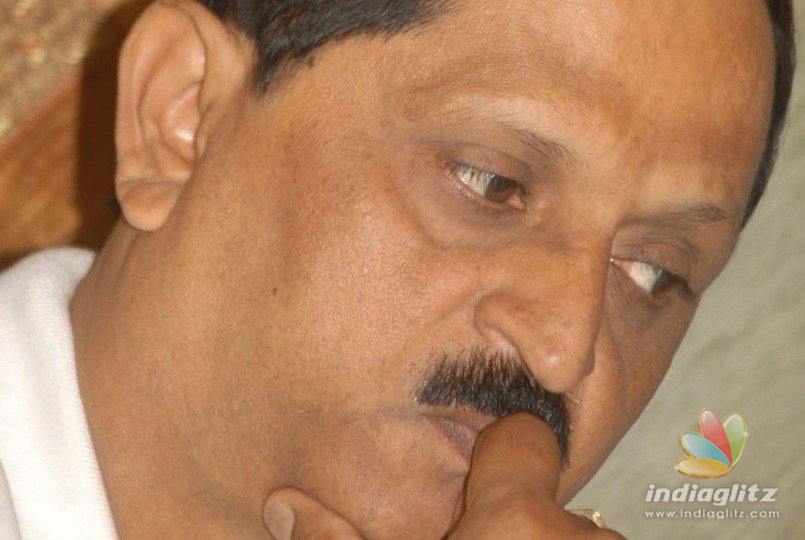 One of the senior most cinema publicity officer Nagendra got all around applause from the team of 'Raju Kannada Medium' as he is very instrumental in the film shaping up to a good quality and talk today.
PRO Nagendra advice to keep the major actor and technicians of 'First Rank Raju' to the team of 'Raju Kannada Medium' resulted in good work. Director Naresh Kumar, hero Gurunandan, music director Kiran Ravindranath and editor Girish Kumar continued in the team – the resultant impact is so fine today remembers producer KA Suresh.
Gurunandan and Kiran Ravidranath also joined in appreciation to PRO Nagendra. Producer KA Suresh went a step ahead and stated that lovers have a great sense similarity. Like that I and Nagendraji have same feelings in the decision making on various factors. He is an extremely good person and helped me in every step. Sometime I have spoken to media without his knowledge but later mentioned about it.
I have just obeyed Nagendra decisions and the fruits are coming now. Such advices and support are rare today. He literally supported in every step of my film thanked KA Suresh.
Don't go on applauding me. That will not be recorded in newspapers Mr Suresh talk about the cinema stated PRO Nagendra standing at a corner feeling shy. Please write about PRO Nagendra support to this film urged KA Suresh.
RELATED NEWS
Actress Photos
Anusha Rai
Varalaxmi
Regina Cassandra
Ishara Nair