Arjun Kapoor and Ileana: Partners in Crime!
Thursday, December 22, 2016 • Hindi Comments

Listen to article
--:-- / --:--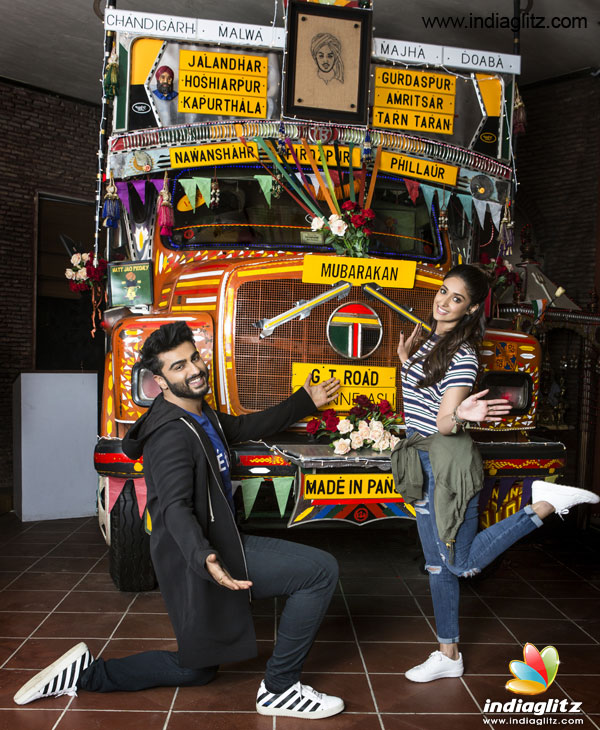 One of the exciting points in Anees Bazmee's 'Mubarakan' is the appealing, first-time pairing of Arjun Kapoor and Ileana D'Cruz.
We were told that while shooting at a dhaba in Chandigarh Ileana and Arjun liked the food so much that they ended up ordering all their meals from the Dhaba during their 2 days of shoot at the Dhaba.
During his time Arjun Kapoor, the Punjabi munda of B-Town realized what a big foodie Ileana is! On the other hand, Ileana during the shoot discovered her love for authentic Punjabi food. he actress was in love with the desi dhaba cuisine and gorged on it during the 2 days of the shoot at the dhaba.
Confirmed Arjun, "Recently we were shooting at a Dhaba and ordered food from the Dhaba itself on both days of the shoot. I found a partner in crime in Ileana as both of us relished the food there. I made her try asli home made butter and aloo paratha to get a feel of the real North Indian flavor and she loved it. It made me realise what a big foodie she is."
Ileana also shared, "I hadn't been to Chandigarh before and had not tasted authentic Punjabi food as well...The food at the dhaba was outstanding! It used to take us about 2 hours to get there but the anticipation of being able to enjoy that food once we got there was worth it! Best jalebis I've ever had!"
The actors clearly feasted during their shoot.
Both the actors who commenced the first schedule, had fun time shooting. Arjun ended up joking with Ileana about her being the first Goan to play a Punjabi. Their chemistry is surely going to be one to watch out for.
Follow us on Google News and stay updated with the latest!
Follow