A Sam CS musical
Tuesday, May 7, 2019 • Telugu Comments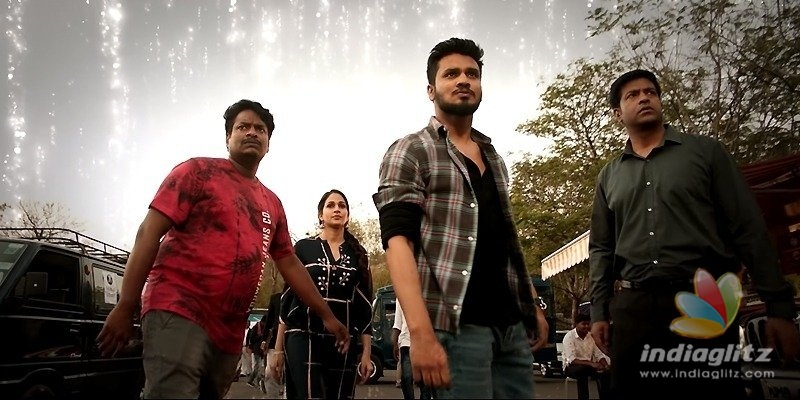 The first song from 'Arjun Suravaram' is out on Lahari Music.  Here we present its review.  The other numbers will be reviewed as and when they are released.  
Kanne Kanne
Singers: Anurag Kulkarni, Chinmayi
Lyricist: Srimani
Sam CS's music is a blend of influences.  It's essentially a rehash of known tunes.  The mixture, though, is reasonably good. The intended electric effect is absent.  The deployment of the guitar and the solo violin is able. The underrated singer Anurag gives his best, followed by Chinmayi's soothing voice.  Srimani's lyrics are strictly in the familiar territory.
Tikamaka Makatika
Singer: Benny Dayal 
Lyricist: Varikuppala Yadagiri
Lyrically, the song captures the anxiety of the average journo, who has to scour for news and bring updates all the time. Varikuppala's lyrics come with a tinge of originality, the language is creatively deployed.  Benny Dayal's voice is impressive, although a more striking voice could have been had for this number.  Sam CS's music is reasonably imaginative.  
Bang Bang
Singer: Sam CS
Rap: Spike - Srilanka
Music Producer: Hary Nair
The rap genre's usual zing is there in the song. Sam CS' rendition is sincere and makes an impact with its offbeat vibes.  Hary Nair's music production is rich.  The lyrics are inspiring; the way the English-language lines weave themselves into the proceedings is organic.  All in all, a good number.