A unique promotional strategy for '2.0' with Arya
Saturday, July 29, 2017 • Tamil Comments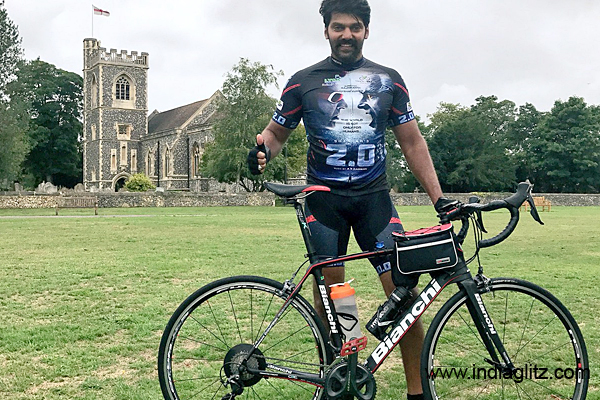 Actor Arya's fitness enthusiasm needs no introduction. Apart from his own daily gym workout sessions and cycling he is inspiring and encouraging a lot of people in involving themselves in gym workouts and cycling. Especially the passion of the actor's cycling is something unique. He has even went to shooting spot from home in cycle itself.
Now Arya will be taking part in the 1450 Kms cycling event which will begin in London from tomorrow (July 30). Interestingly this historic attempt by the 'Madarasapattinam' actor will be supported by Lyca Productions which is currently producing the mega budget '2.0' starring Superstar Rajinkanth.
Arya will be wearing t-shit carrying the first look poster of '2.0' while taking part in the cycle race which will be a unique promotion for the 'Enthiran' sequel which is being made at an estimated cost of Rs.400 crores.
The makers of '2.0' have been planning quite unique and attractive promotional strategies for their magnum opus. Earlier they made huge air balloons carrying '2.0' stills and made them fly in many places of the USA including the Hollywood and Lancaster, California. Now they are using this cycling event that too with a star actor to promote the film in London.
Actress Photos
Pragya
Tejaswi
Eesha Rebba
Sonakshi Varma