Asha Bhonsle sings, it is 19/11 Kannada film
Tuesday, September 12, 2017 • Kannada Comments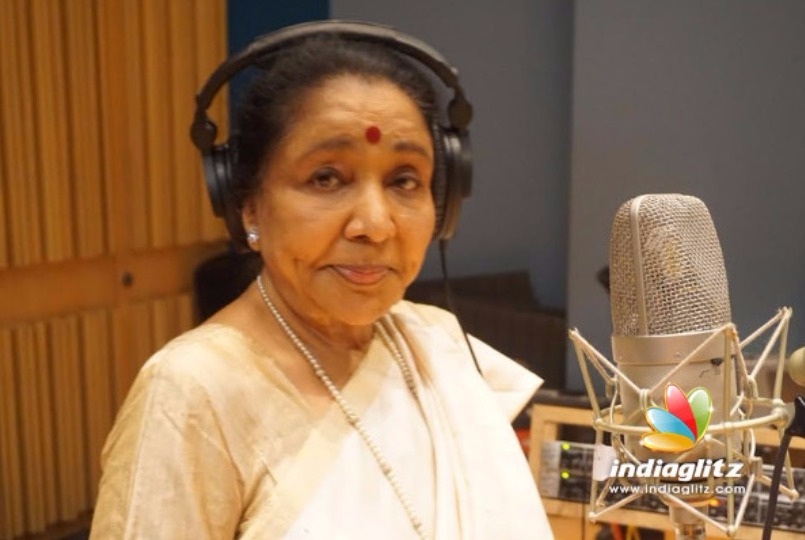 One of the highly acclaimed singers of this country Asha Bhonsle has recorded a song for Kannada film at Mumbai Yash RajStudio for '19/11'. Joesl and Abhilash composed song 'kannu Kannali Banna Bannada Kanasannu Kodthaalalla….was the song. Chetan Naik supported for this meritorious recording from Asha Bhonsleji.
It is not the first time the acclaimed singer Asha Bhonsle recorded for Kannada cinema. After 'Doorada Betta' of Dr Rajakumar and Dr Bharathi film, Ashaji recorded a song for 'Maththe Mungaru', a song recorded for 'Manikya' was later used for 'Mandahaasa' Kannada film. Veera Samarth composed that song. This song was also finally not utilized for the film.
This 19/11 Kannada film is in the direction of Prathap Gowda. He is Aryan M Pratap today. Madhava Reddy who produced 'Amaravathi' state award winning cinema is investing on this film in Sri Nilayam Cine Creations. Pratap has penned story, screenplay and direct the film.
Rakshak and Pallavi Nayak are in the lead roles. Subramanya handled camera and Antony done the editing for the film.
Related News