Audience will connect to emotions in 'Vaisakham': Avantika
Monday, July 17, 2017 • Telugu Comments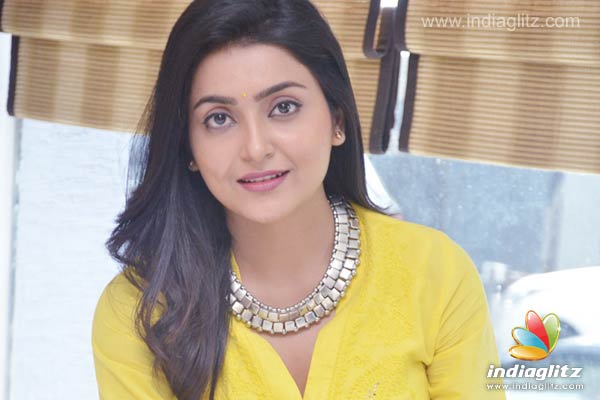 Avantika, the female lead of 'Vaisakham', in this interview talks about her childhood, role in the movie, what makes the film unique, and more.
Background:
I hail from Delhi. My father, being an Air Force officer, has worked in a number of locations across India. My mother is a home-maker.
How I bagged 'Vaisakham':
My director B Jaya garu and producer BA Raju garu happened to see my photos. They asked me to do a photo shoot. Upon liking me, they narrated me the script. I immediately signed it.
The director-producer duo took care of everything that I needed like my family members. They are promoting the film so well.
My role in the movie:
I am playing a modern girl named Bhanumathi in 'Vaisakham'. Although she is modern, she gives importance to family values. She has strong opinions, but at the same time has some inhibitions. I am very happy to have done the role. I hope the film will give me a good break in Telugu.
Dances were challenging:
I am a trained Kathak dancer. But dancing for cinema was a new experience when I started out. Each of the songs in 'Vaisakham' belongs to a separate genre. I focused on dancing part exclusively for 15 days. Jaya garu enlisted a dance assistant for me.
My favourite moments:
Jaya garu worked very hard to get each shot perfect. Her working style inspires me a lot.
The climax episode is my favourite. I had to tell 4-5 pages of dialogues. Since I had started learning Telugu only recently, it was very difficult. The audience will surely connect to the emotional scenes.
A tomboy as a child:
As a tomboyish girl, I wanted to be a pilot or a sports person as a child. I even played Badminton at State level. I got trained for National-level competitions. But I slowly got attracted to movies. I did 'Maya' and then did 'Vaisakham'.
My favourites in Telugu:
I recently watched 'Baahubali-2' and 'Duvvada Jagannadham'. Prabhas, Bunny and Anushka are among my favourites.
My dream role:
Playing a warrior princess in a period drama is my dream role.
('Vaisakham' will hit the screens on July 21st)

Related News
Actress Photos
Kajal Agarwal
Asma
Sonam Kapoor
Nikki Tamboli