'Avatar' sequels monstrous budget revealed
Tuesday, May 12, 2020 • Tamil Comments
James Cameron's Oscar Award-winning 2009 mammoth blockbuster hit 'Avatar' is not getting one but four sequels in all which are in various stages of development. The combined budget for the four films has been revealed which is an astounding 1 billion US dollars that translates to almost 7500 Crores.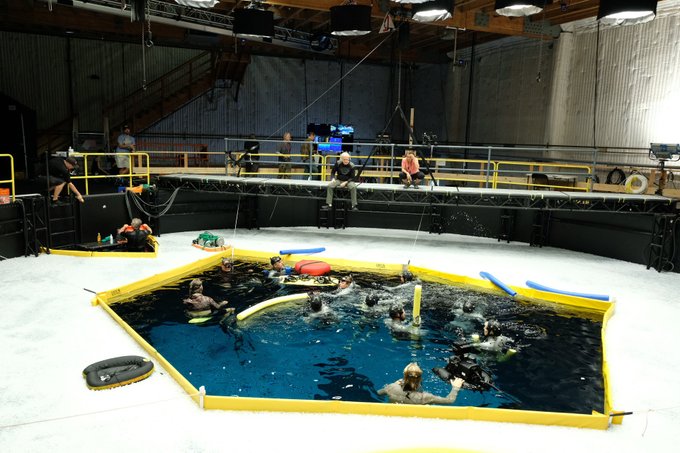 Pics have been released showing Cameron instructing his actors who are inside an underwater set in New Zealand for 'Avatar 2'. The pics are captioned ""From the set of the sequels: @JimCameron directing the actors before they dive underwater for performance capture" adding ""Fun fact: That layer of white on the water's surface is comprised of floating balls that prevent lights from interfering with filming underwater."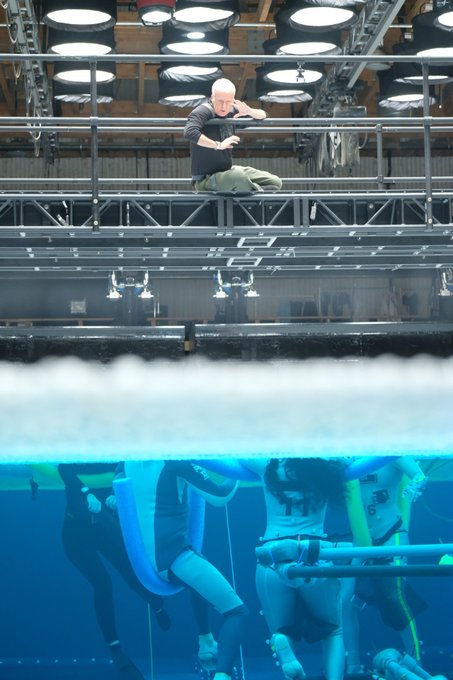 It is already known that most of the story in the first and second sequels are set in an underwater world. Sam Worthington, Zoe Saldana and Sigourney Weaver return in 'Avatar 2' from the original. The official synopsis reads "12 years after exploring Pandora and joining the Na'vi, Jake Sully has formed a family with Neytiri as they are wandering across the expansive world of Pandora, meeting new allies in the form of the Metkayina free-diving clan led by Tonowari. Everything changes when the R.D.A. once again invade Pandora to finish what they started.".
Shooting of 'Avatar 2' and 'Avatar 3' which is done simultaneously will resume in New Zealand once the coronavirus pandemic gives way.
From the set of the sequels: @JimCameron directing the actors before they dive underwater for performance capture.

Fun fact: That layer of white on the water's surface is comprised of floating balls that prevent lights from interfering with filming underwater. pic.twitter.com/dOBwS6qOXF

— Avatar (@officialavatar) May 6, 2020
Actress Photos
Amyra Dastur
Eesha Rebba
Anagha
Faria Abdullah