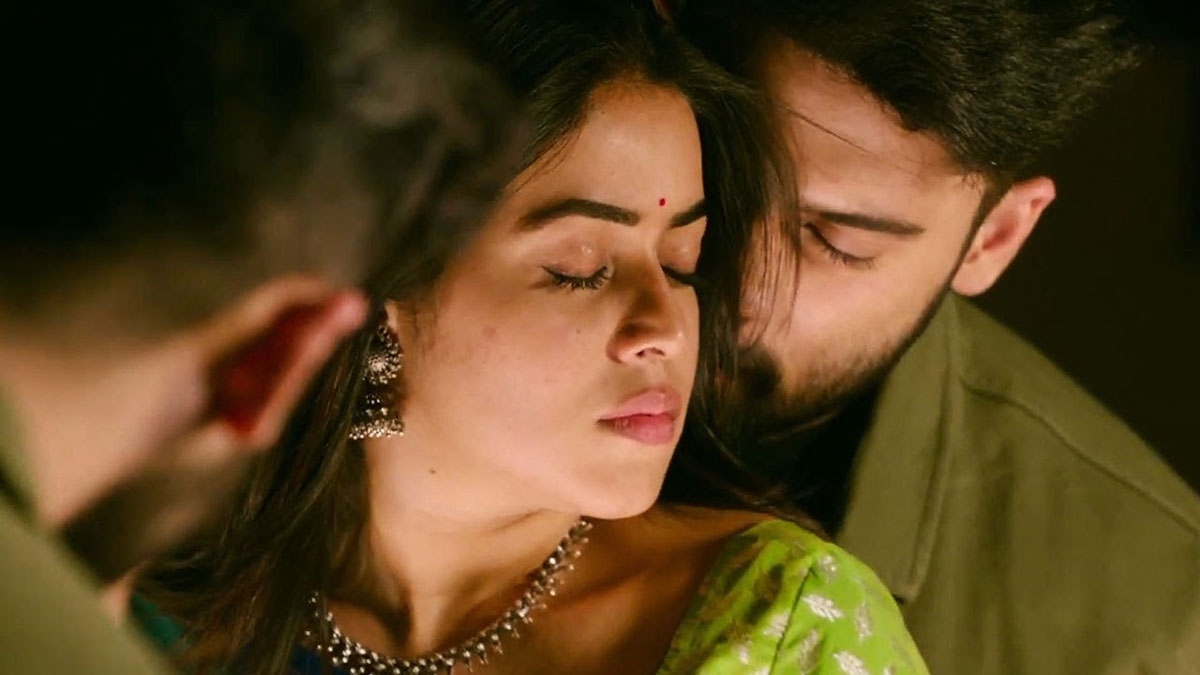 'Backdoor', produced by B Srinivas Reddy, hit the screens on Friday. In this section, we are going to review the romantic entertainer.
Story:
Anjali (Poorna) is a housewife whose husband is a super-busy businessman. She bumps into Arun (Teja Tripurana), a young bachelor, at a wedding. They become good friends in no time. One fine day, when her husband is away, Anjali invites Arun over to her place. While Arun comes in with the intention of making out with her, Anjali faces a dilemma. What do they do in privacy? That's what the 90-minute film is all about.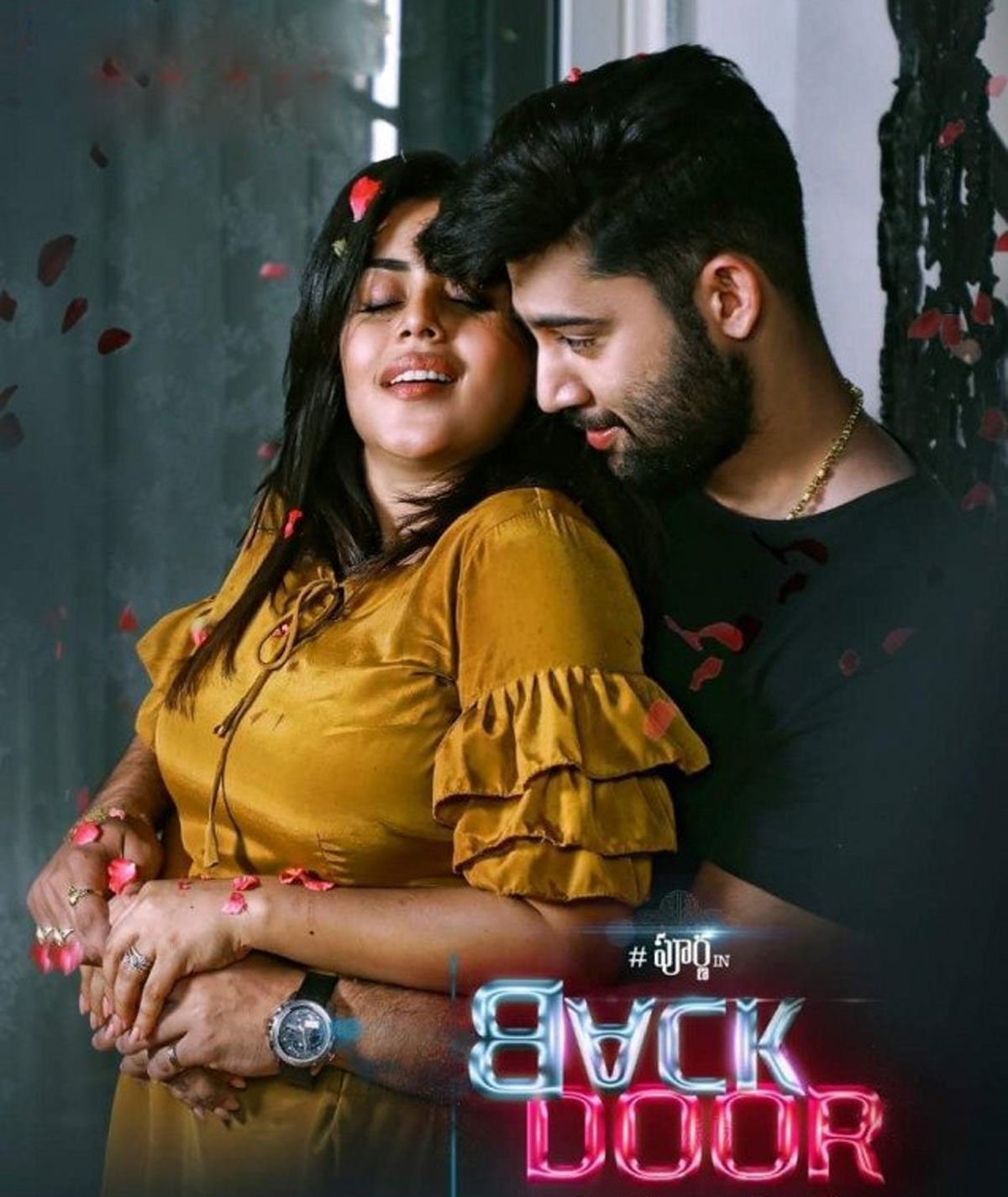 Analysis:
Written and directed by Karri Balaji, 'Backdoor' is about a conservative married woman's mindset when she has to confront the dilemma of entering into an extra-marital affair. Will she cross the Rubicon? Or, won't she? That's the question. She is mindful that her two children deserve her attention.
'Backdoor' is not an erotic drama or something. It's a conversational romantic story where the wannabe paramour poetically praises his newfound muse the whole day. The muse, on the other hand, is ambivalent. She dances in a seductive song but the gaze is not problematic.
The female protagonist says that she has forgotten all joy and thinks twice before blurring the boundaries. She is admittedly jealous of men, the lucky ones who enjoy unbridled freedom without being judged. Her private time with Arun turns out to be a socio-cultural discourse.
Arun has his own issues. He is going through the pain of unrequited love. He takes a resort in flattering Anjali, who he hopes will give him a joyous escape.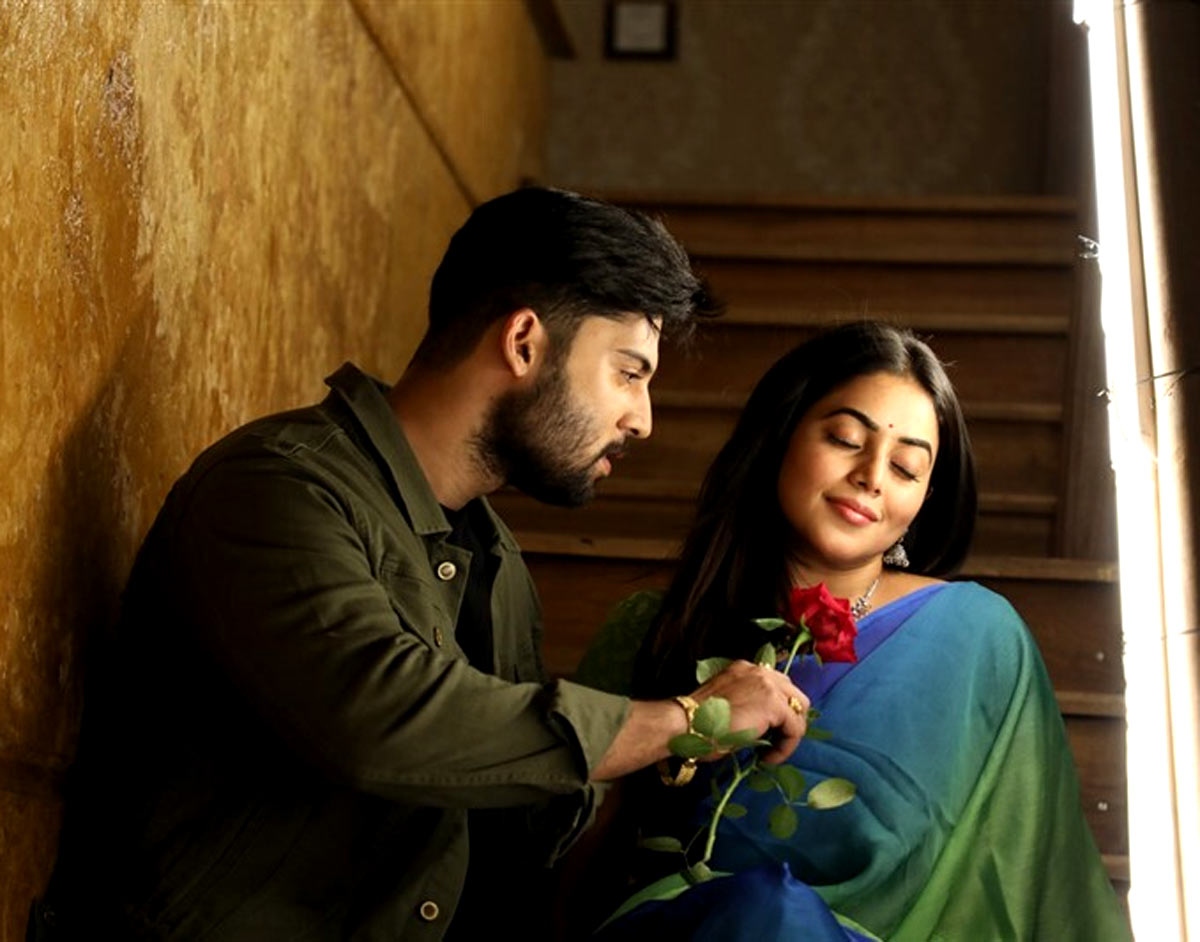 From the Supreme Court of India's views on infidelity to the legend of Sathi Sumathi, from the writings of Chalam to the Mahabharatha, the Anjali-Arun duo touch upon all subjects. However, sometimes, the conversation becomes too generic and bloated. Like in Sundeep Kishan-Tamannaah Bhatia's 'Next Enti', the conversations are too elaborate and the characters speak for all women or all men, as the case may be. She speaks for the entire womankind and he for the entire mankind!
Even at 90 minutes, the film is peppered with more than a couple of songs. The climax offers a sound message. The entire drama revolves around just two characters.
With music by Pranav, the film has cinematography by Srikanth Naroj.
Verdict:
'Backdoor' is about a married woman and her boyfriend indulging in a long monologue. It's about discovering what they want and what they don't need.
Rating: 2.5 / 5.0
Showcase your talent to millions!!
Write about topics that interest you - anything from movies to cricket, gadgets to startups.
SUBMIT ARTICLE
More
Telugu Movie Reviews
Peddha Kapu 1
Skanda
Chandramukhi 2
Sapta Sagaralu Dhaati
Changure Bangaru Raja
Mark Antony