'Bengaluru 23' on 20th
Tuesday, November 3, 2015 • Kannada Comments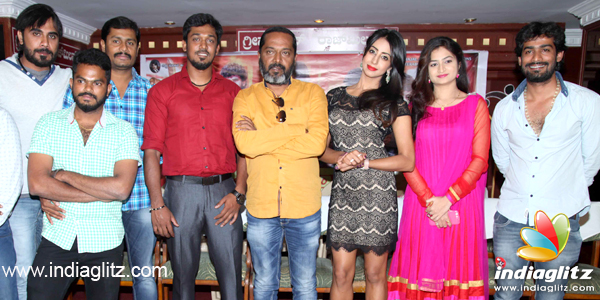 Director of five films Pradeep Raj also producer of this film Bengaluru 560023` a remake of Chennai 28` Tamil film has taken right decision in deferring his film release by two weeks.
As scores of films are coming on 6th of November, there is no point in releasing in the rush. This would dilute the audience attention. For a well made film that should not happen feels Pradeep Raj. He has also made a request with the new KFCC President to make guidelines to release two to three Kannada films a week. Then there will no competition among the Kannada films.
On his film Bengaluru 23` Pradeep Raj said the location of this pin code is Cholurupalya behind Prasanna theatre situated on Magadi Road. There is love, sentiment, comedy, 10 minutes of cricket in the film. The opponent team of Malleshwaram team and the film duration is two hours and nine minutes.
Rajeev, Sanjaana, Shivani, Manu, Prashanth, Vijay Vishruth, Ramu, Raghu and Naveen addressed the media. Chandan main hero of the film is at Big Boss 3` reality show. Bengaluru 560023` is set in the local background with five heroes. The film cricket final was shot in five days. It was done with multiple cameras. It is a realistic feel cinema says Pradeep Raju captain of the team.
Follow us on Google News and stay updated with the latest!
Follow