Bharath acts as a dopehead in his next
Tuesday, October 6, 2015 • Tamil Comments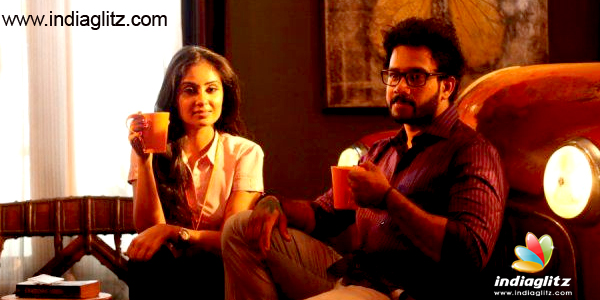 After trying his hand with the lead role in 'Maanga' actor Premji is back to his forte of supporting role with the film 'Simba' in which he plays an important role alongside Bharath. The film is being directed by Aravind Sridhar while Bhanu Sri Mehra acts as the lead heroine.
What is unique and interesting about the film is that Bharath plays a dopehead in the film while Premji plays an imaginary dog character. The film includes Bharath consuming drugs in initial portions and Premji will be appearing as a man with dog costumes throughout the film which is actually the lead character's hallucination. The director has said that he has used these unconventional characters as a premise to make a dark comedy.
As the film is all about the relationship between the lead character and his dog 20 breeds of dogs have been made to act in the film after obtaining due permission from the Animal Welfare Board.
The 'Simba' team plans another surprise for movie buffs as they are in talks with actress Trisha, a well-known animal rights activist to play a cameo role in the film. For the pet lover she is, Trisha is more likely to accept the offer, Kollywood insiders say.
Related News
Actress Photos
Nitya Naresh
Shipraa Gaur Kavya
Harshitha Panwar
Shriya Saran