'Bhoomi' trailer promises glorious comeback for Sanjay Dutt
Friday, August 11, 2017 • Hindi Comments

Listen to article
--:-- / --:--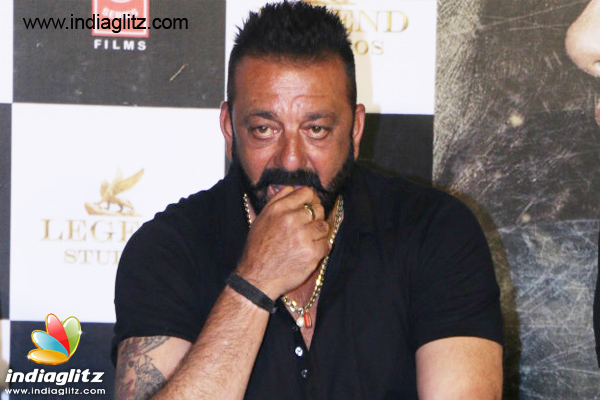 Welcome back, Mr Dutt. It's been a while.
Even before Sanjay Dutt left for prison, his quality of cinematic output had fallen to unplumbed depths of self-degradation.
With "Bhoomi", an intense infuriatingly breakneck paced saga of a father-daughter bonding set in Agra (but not in a touristic kind of way), Sanjay seems all set for a glorious comeback. First of all he plays his age. And plays out a father's rage with convincing magnetism.
In his last film "Zila Ghaziabad", Prachi Desai who is his daughter's age was cast as his romantic interest. In "Bhoomi", the stunningly fetching Aditi Rao Hydari who is close to Prachi's age, plays Dutt's daughter.
Whenever they are together in the tightly-edited trailer, they seem to ignite a very special fire.
The bonding is real, the drama driven by a cyclonic fury and the bitter frustration and helplessness of a father. And the message is that you can't mess around with Sanjay Dutt, not when his daughter's reputation is at stake.
What struck me about the trailer is the protective cordon that Sanjay forms around the ravishing Aditi. When the cordon is broken by an arrogant goon, played with menacing aggression by Sharad Keklar, it is payback time.
It has been a while since we had a larger-than-life epic father-daughter drama on screen. "Bhoomi" seems to fulfil that lacuna with a stunning ferocity.
I can see Sanjay getting back into form with this one. As for Aditi, her beauty and talent were never questionable. "Bhoomi" provides that impetus which will jostle her to stardom.

Follow us on Google News and stay updated with the latest!
Follow