Big Boss 5 from 15, 6 of 17 commoners
Friday, October 13, 2017 • Kannada Comments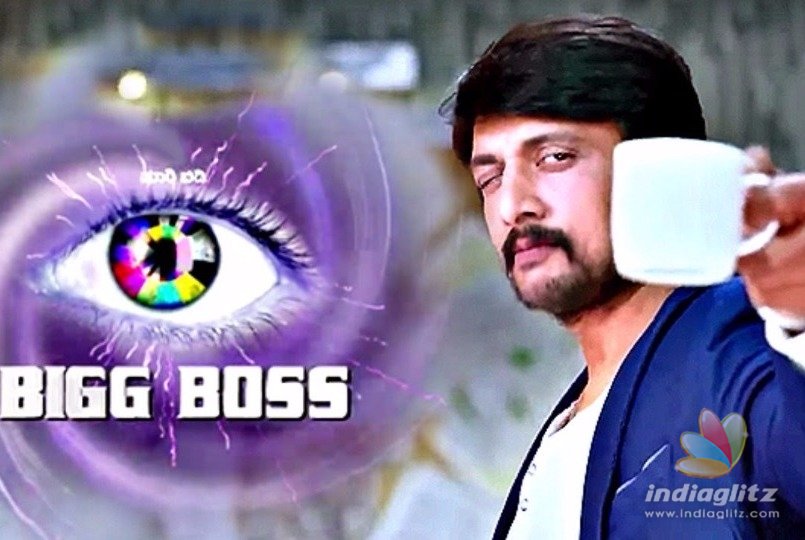 Another reality show from Endemol Shine India 'Big Boss 5' season in Kannada is heading for a grand inauguration on 15th of October. The super star Kichcha Sudeep is 'Five Star' – he is heading the fifth season and appears on Saturday and Sunday with a change in time at 8 pm.
In the media briefing Kichcha Sudeep, Parameshwar Gundkal business head of Colors Kannada and Super, Abhishekh Rege, COO TV and Films, Endemol Shine India and Vaishnavi who thoroughly scrutinized applicants for six commoners to the 'Big Boss 5' addressed the media on Thursday evening at JW Mariott.
It is 100 days stay of 11 celebrities and 6 common people in the Big Boss 5. The set continues with special set up at Bidadi on outskirts of Bengaluru.
According to Parameshwar Gundkal everything is new in this season. The participants, their thinking, the clashes, time of telecast in Colors Super channel, get up of Kichcha Sudeep all are refreshingly planned by the same team of Big Boss 5. I have seen the love of Kichcha Sudeep for cinema; he is something more than that will be evident in the 100 days span. He is a good singer; a good cook will be put before the audience.
Abhishek Rege recalled the five season's journey has been wonderful because of Sudeepji. Param is working very hard on this program. We are going ahead with 11th season in Big Boss Hindi.
Vaishnavi who took charge of selection of common people for this Big Boss 5 house said nearly 40000 videos came to the management, in that we have brought it to 600, from 600 we would able to streamline it to 150, finally six have been picked looking at different parameters she said.
I am happy started off Kichcha Sudeep addressing on this occasion. It is tough and transparent show. The best gift for me is the shifting of shooting location to Bidadi. Two seasons I struggled from Lonowala to Bengaluru. I am part of this show and I have nothing to do with management and administration. I have not even read the agreement of this Big Boss 5. I get to do what I like it is precise. I will not stand by any controversy. Hurting anyone is not in my books. Wherever mistake is there, I am not there. Authority of this Big Boss 5 is Parameshwar. He is director. What I should not talk, what I should not do have come from this Big Boss seasons. I have told Param and team to avoid controversies and clashes. I don't know the participants names.
 
Related News
Actress Photos
Avantika Shetty
Misty Bhardwaj
Nandita Swetha
Tamannah