Exclusive ! "Bigg Boss is degrading my daughter"
Thursday, July 13, 2017 • Tamil Comments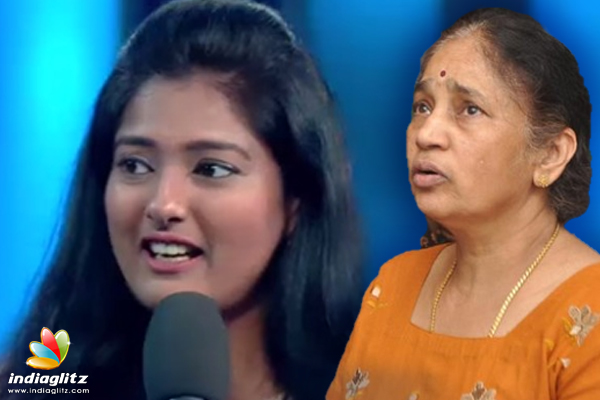 The Bigg Boss` has occupied the prime time media for the past two days with a political party seeking to arrest Kamal Haasan and the participants and special focus aimed on Gayathri Raghuram`s alleged caste derogatory dialogues spoken on the show. We got in touch with Gayathri`s mom Girija who just landed from the US and has shared her thoughts about the whole drama to us.
Girija has revealed that Gayathri agreed to be on Bigg Boss` as she felt it would be a good change for her and also the payment was more attractive than another offer to judge a dance show in a different channel . According to her the show is scripted and people should take it as light entertainment and forget it or not watch it at all, alleging that the serials were more threats to the culture. Girija openly admitted that she does not like Bigg Boss` as it is degrading her daughter.
She squarely blames the channel for repeated promo clips of Gayathri`s dialogues which has caused aversion towards her by the viewers. She broke down and cried on the call stating that she is not even seeking consolation from her close friend Kamal Haasan as she does not want to burden him. Girija posted a request to the people not to troll her daughter as she is a straightforward and loving girl and she also suspected a political motive as she belongs to the BJP. Listen to the full interview below.
Actress Photos
Shyamala
Asha Bhat
Anikha
Nidhhi Agerwal