Blind achiever Ashwini in film, Socially relevant film
Tuesday, June 27, 2017 • Kannada Comments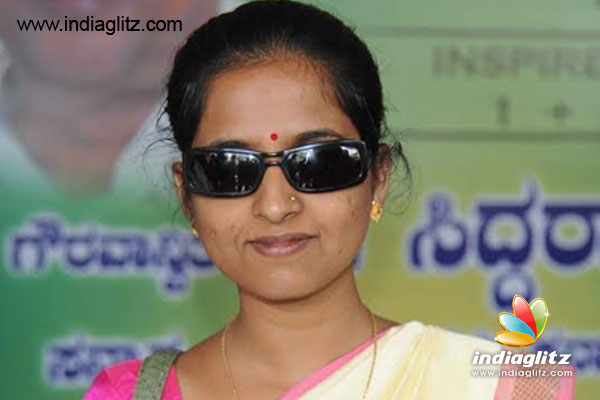 In a socially relevant film with commercial angles this time from national award winning Nikil Manjoo is Shalini IAS`. The film had agrand launch on Saturday evening. Nikil Manjoo is roping in a blind achiever Ashwini Angadi, UN award winner from Bengaluru for the first
time in a Kannada film Shalini IAS`.
Ashwini Angadi has formed a trust in 2014 and set up Belaku Academy` for visually impaired children. Ashwini herself being visuallyimpaired by birth wanted to provide assistance to other visually impaired children like her and thus managed to convert her own home into a
residential school for the blind. Ashwini Angadi, 27-year-old girl from Bengaluru, was honored with the UN Special Envoy for GlobalEducation's Youth Courage Award, a part of the Malala Day Celebrations on July 12 2013 at the world body.
Ashwini Angadi has added another feather to her cap by receiving the Queen`s Young Leader Award on June 22, 2015 in London and is one amongthe three people selected for this award from India. She was launched a book Limca Book of Records 'People of the Year' 2016.Recently, inDubai she attended a world class conference called Global Education Skills Forum` organized by Gems Education.