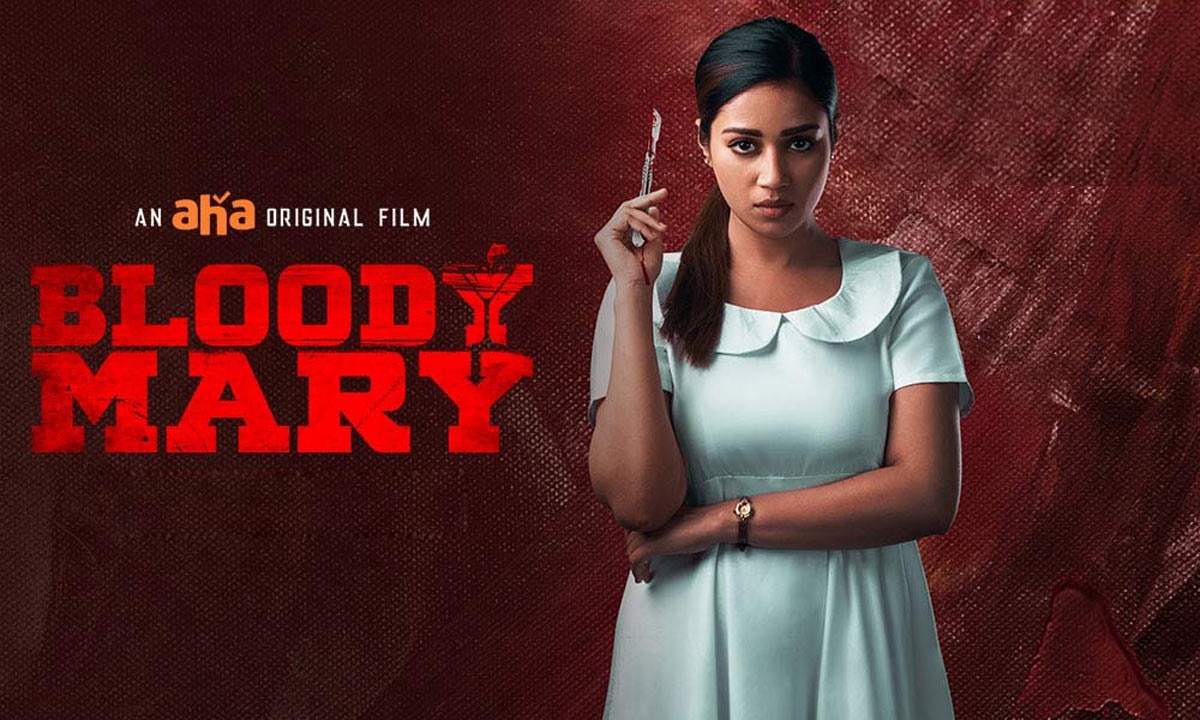 'Bloody Mary' is currently streaming on AHA. In this section, we are going to review the latest web show.
Story:
Thee childhood friends Mary, Raju and Bhasha are caught in a bind due to unforeseen, accidental happenings on a fateful day. A doctor has been killed and Mary has to save her own skin. Bhasha has witnessed a murder and is terrified senseless. Raju has caught hold of a gadget with incriminating evidence and is shaken.
In comes CI Prabhakar Reddy knocking on the door of their house. The trio knows that they will be framed because of circumstantial evidence surrounding the two murders. How Mary uses the opportunities posed by the tricky situation to save herself and her two friends is the crux of the story.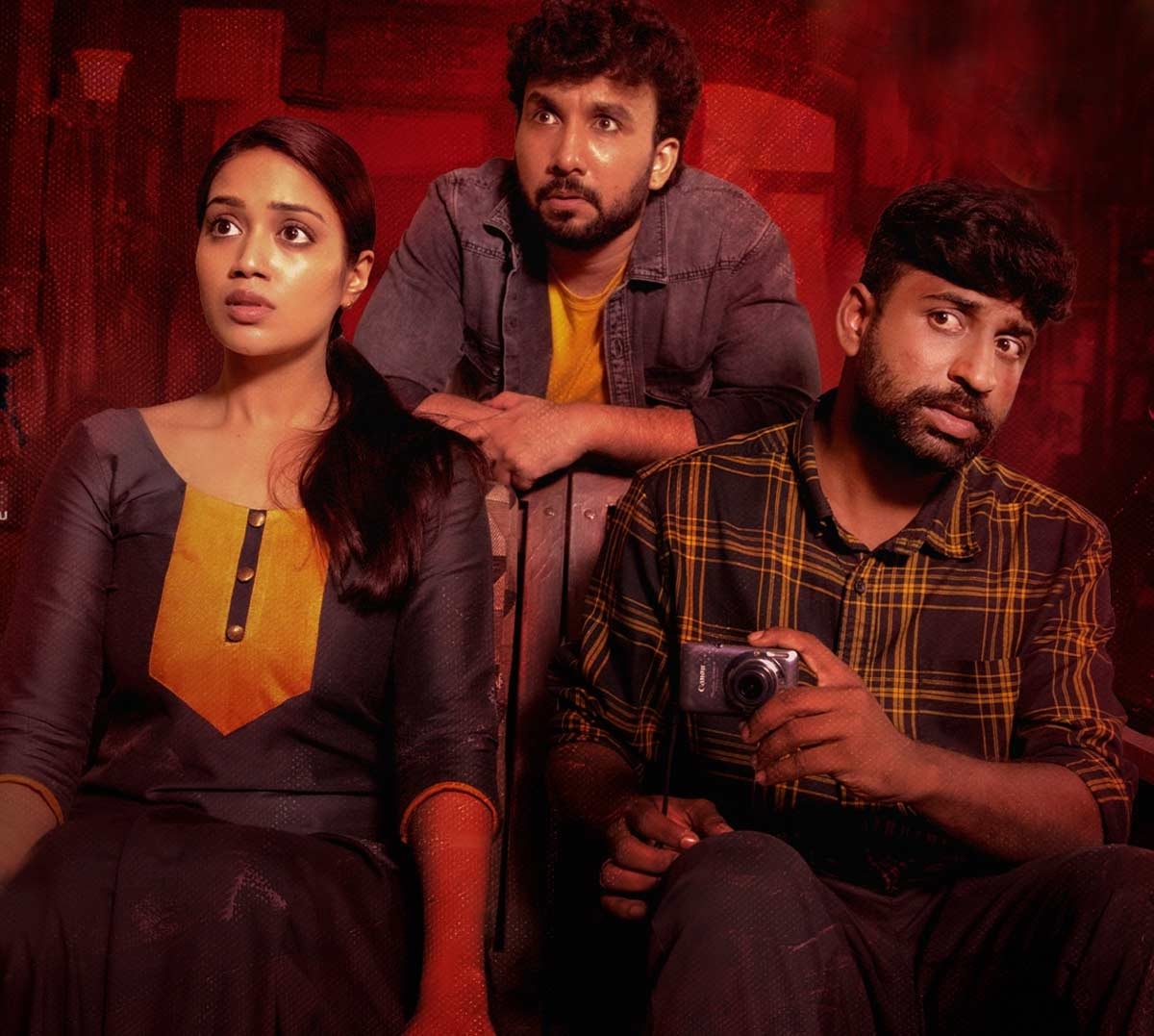 Analysis:
This Chandoo Mondeti directorial is penned by Prashanth Kumar Dimmala. At 90 minutes (including credits), this comedy-thriller tries to marry intrigue, suspense, and a twist to an underwhelming effect.
When you are watching a thriller, you would expect the plot turns to be natural. But a lot of thrillers are bloated, and are filled with artificial coincidences. What all happens in a matter of a day or two in 'Bloody Mary' calls for suspension of disbelief. That's still fine if the payoff is joyful. It's not. What goes for thrills in this web show are actually convenient plot points.
The lack of believability would be forgivable if the comedy quotient was strong. Take the example of 'DJ Tillu'. We didn't mind some looseness in it obviously because we bought into the characterizations and the zany humour. In 'Bloody Mary', a lot rests on the shoulders of the three friends. And one of them is the leader of the pack. And what she gets to do in trying circumstances should have been tight.
The entry of Ajay as a villainous Circle Inspector who has his own headache at home perks up the entertainment quotient. The clash between the three friends and the bad cop is slightly engaging, to begin with. Then enters Sekhar Babu (Brahmaji), a notorious smuggler who has his own skeletons in the cupboard. The interplay of plot turns involving the very many characters should have made for an edge-of-the-seat viewing experience.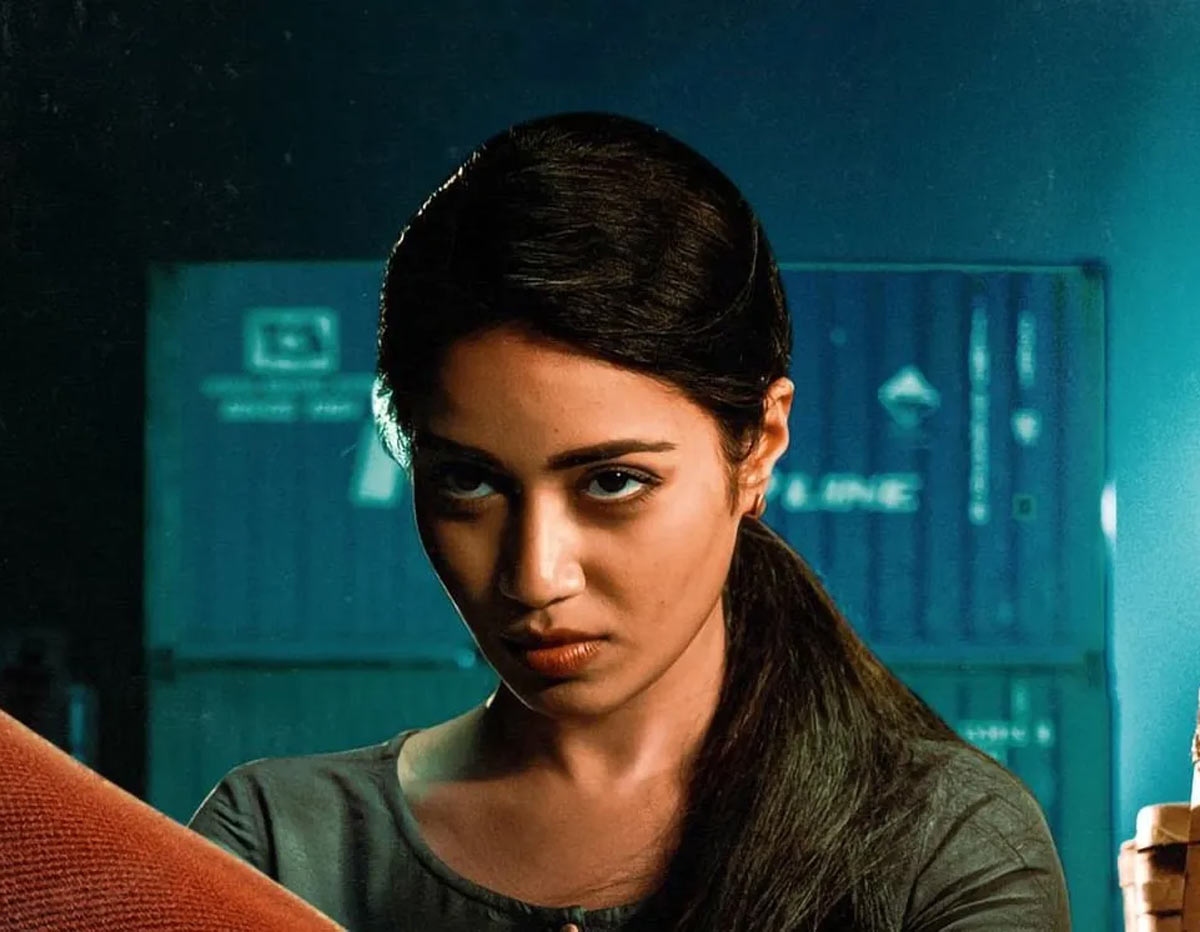 Bhasha can't speak but he wants to be an actor. Raju has a hearing disability and wants to become a cinematographer. Mary has a blurred vision problem. The disabilities are there for no profound reason. Since Bhasha wants to be an actor despite being mute, he is already reduced to a caricature. How come he doesn't want to be any other thing? Think of it. Raju is sh*t scared for what? If you think of it, there is no reason why he should tremble. Mary may be a naturally smart girl but she sometimes behaves as if she is figuring out her moves on the go. It is all sketchy and vague.
The performances are either stifled or frivolous. Brahmaji fails to evoke a sense of disgust in the audience. Ajay acts as if this is a low-end commercial entertainer. Pammi Sai is perhaps the third man who lusts after Mary.
Kala Bhairava's background score is unoriginal, while Karthik Ghatammaneni's cinematography is able.
Verdict:
'Bloody Mary' is a loosely narrated comedy-thriller.
Rating: 2.5 / 5.0
Showcase your talent to millions!!
Write about topics that interest you - anything from movies to cricket, gadgets to startups.
SUBMIT ARTICLE