By then, Sridevi was immersed from head to toe: Boney Kapoor
Saturday, March 3, 2018 • Telugu Comments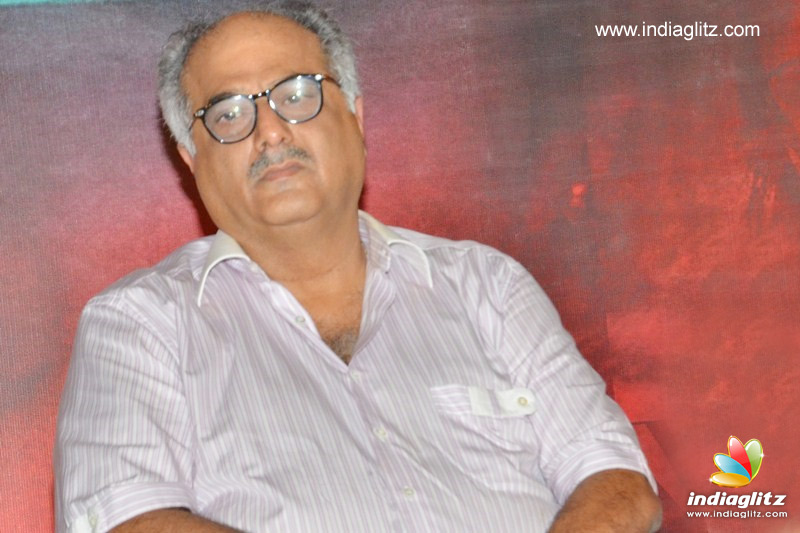 The loving husband Boney Kapoor has spoken to film trade analyst Komal Nahta on the tragic death of legendary actress Sridevi.
Boney had planned a surprise visit. When Sridevi saw him at the Dubai hotel where she was staying, they both hugged each other like "teenage lovers".
The couple talked for 30 minutes inside the hotel room. Boney told her about the "romantic dinner" he planned for her. Sridevi said yes and went to take bath.
Boney then sat down to watch the India-South Africa cricket match. After a few minutes, he started watching the highlights of the Pakistan Super League cricket match. After 20 minutes or so, since Sridevi didn't come out of the master bathroom, he started calling her aloud. He did it repeatedly but to no avail. He then went near the bathroom door and discovered that the tap was on. It's then that Boney opened the door, which was "not bolted from inside".
By then, Sridevi was "immersed completely, from head to toe, inside the tub".
Writes Komal Nahta on the basis of what Boney told him, "Whether she first drowned and then became unconscious, or she first fell asleep or unconscious and then drowned, nobody will, perhaps, ever know. But she probably never got a chance to even struggle for a minute because had she moved her arms and legs in panic while drowning, there would be some water spilling out of the tub. But there wasn`t a drop of water on the floor outside the tub area. The mystery will remain unsolved."