Celebs continue to be 'AWE'-d
Friday, February 16, 2018 • Telugu Comments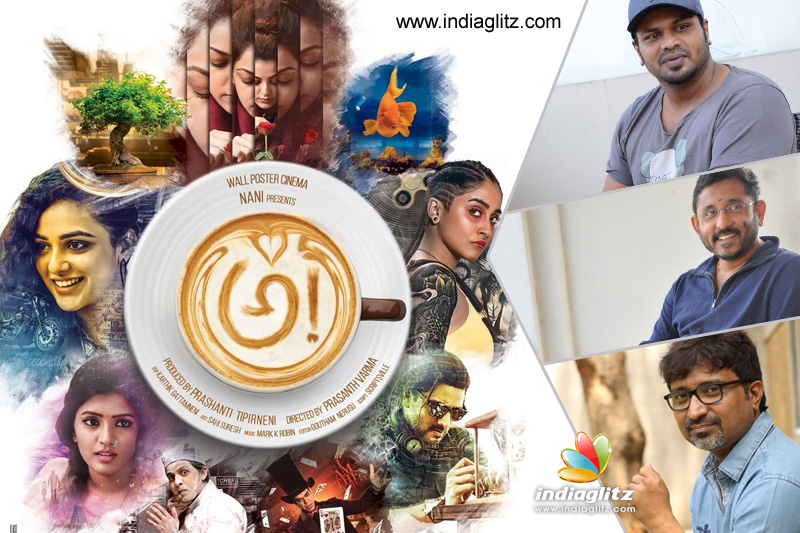 After Adivi Sesh, Anupama Parameswaran, Neeraja Kona, and others, those who have watched 'AWE' on Friday have tweeted out praises for the movie.
"It`s much more than #AWEsome n so #AWEstruck! It takes more than a sane mind to accept to make this sort of a movie n kudos to @NameisNani @PrashantiTipirn take a bow, Prashant Varma!! And to the proud cast n crew of #Awe," says writer-director BVS Ravi.
"AWE is a bold and unconventional attempt in the right direction. With a scintillating cast, the film treads unchartered territory, catches you by surprise and leaves you wanting more. My heartiest congrats to Nani, Prashanthi, Prashanth and the whole cast and crew," says Mohankrishna Indraganti.
"#AWEstruck Friday! Congratulations on the beautiful success to my dear friend @NameisNani all my friends and team members of #AWE!" says Manchu Manoj.
Naveen Chandra says, "Films like #Awe are difficult to make in Telugu. Please stay away from discussing plot point and twists. Watch #Awe without reading anything about it!congratulations @NameisNani and team."
Kaala Bhairava says, "#Awe. Got Awe`d by this beauty! The central theme, characters, mood set-ups, screenplay, performances, the list goes on. Easily a Must Watch!! You did it, Team Awe. Take a bow @PrashantiTipirn Akka and @NameisNani Anna for your passion, enterprise, and conviction!!"
It's much more than #AWEsome n so #AWEstruck! It takes more than a sane mind to accept to make this sort of a movie n kudos to @NameisNani @PrashantiTipirn take a bow PrasantVarma!! And to the proud cast n crew of #Awe

— BVS Ravi (@BvsRavi) February 16, 2018
AWE is a bold and unconventional attempt in the right direction With a scintillating cast, the film treads unchartered territory, catches you by surprise and leaves you wanting more My heartiest congrats to Nani, Prashanthi, Prashanth and the whole cast and crew.

— Mohan Indraganti (@mokris_1772) February 16, 2018
#AWEstruck friday!❤️Congratulations for the beautiful success to my dear friend @NameisNani all my friends and team members of #AWE!❤️

— Manoj Kumar Manchu❤️ (@HeroManoj1) February 16, 2018
Actress Photos
Vedhika
Mannara Chopra
Khyathi Sharma
Sreemukhi