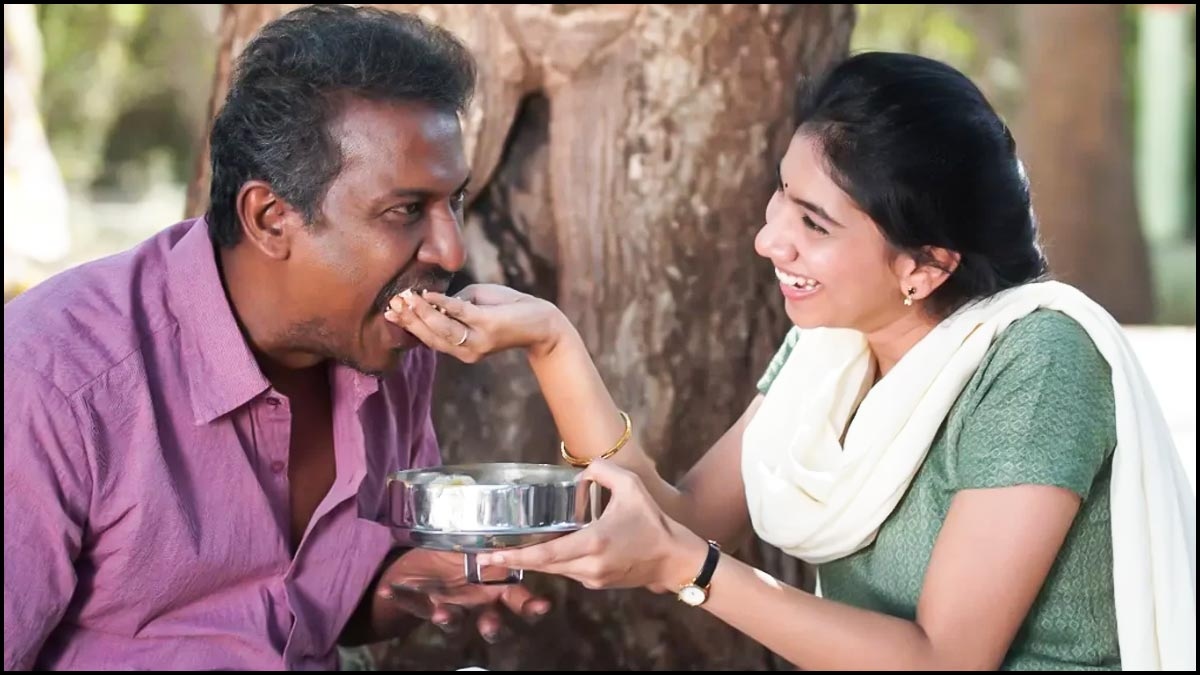 Chithirai Sevvanam - Pooja Kannan excels on debut in this middling revenge drama
Kollywood's leading stunt choreographer Stunt Silva has made his debut as screenwriter and director for 'Chitthirai Chevvanam'.   He has defied expectations by opting for a highly emotional subject and whether he satisfies his targeted audience remains to be seen.
Muthupaandi (Samuthirakani) a single father living in his village is summoned by a police officer (Rima Kallingal) to a nearby town where his daughter Aishwarya (Pooja Kannan) is staying in a hostel and preparing for NEET.  The girl is missing and a video of her bathing in her hostel room has been leaked and shared widely.  Muthpaandi goes about town begging youngsters who have the clip to delete it even as the cops try to locate his daughter.  One by one boys who studied with Aishwarya are murdered and why this happens and whether Muthupaandi found his daughter or not forms the rest of the screenplay.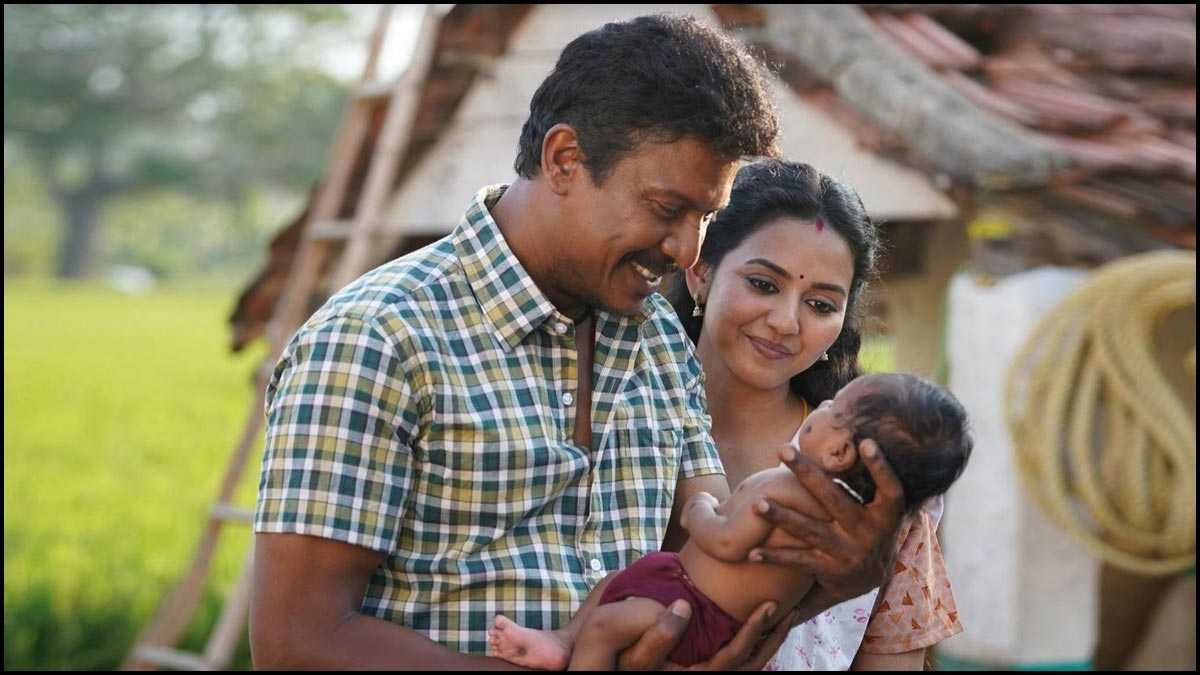 Pooja Kannan the younger sister of top leading lady Sai Pallavi has made a strong debut as the pivotal character Aishwarya in the film.  While it took a few films for Sai Pallavi to come up with a riveting performance in Vetrimaaran's 'Oor Iravu' (Paava Kathaigal), Pooja has pulled it off in her very first attempt.  The script has challenged her to be the doting daughter of her single father, to angrily attack rowdy boys who disrespect her father like a tigress and finally convey a precious soul broken physically and mentally to the audience. Kudos to her that the youngster has excelled in every frame and stands tall.  Samuthirakani has become synonymous to every version of fatherhood and here again he is flawless.  Rima Kallingal returning to Tamil cinema after a long gap adds dignity to the upright cop but the weak characterization lets her down.  There is nothing to write home about the rest of the cast including the villains inspired by the infamous Pollachi rape case.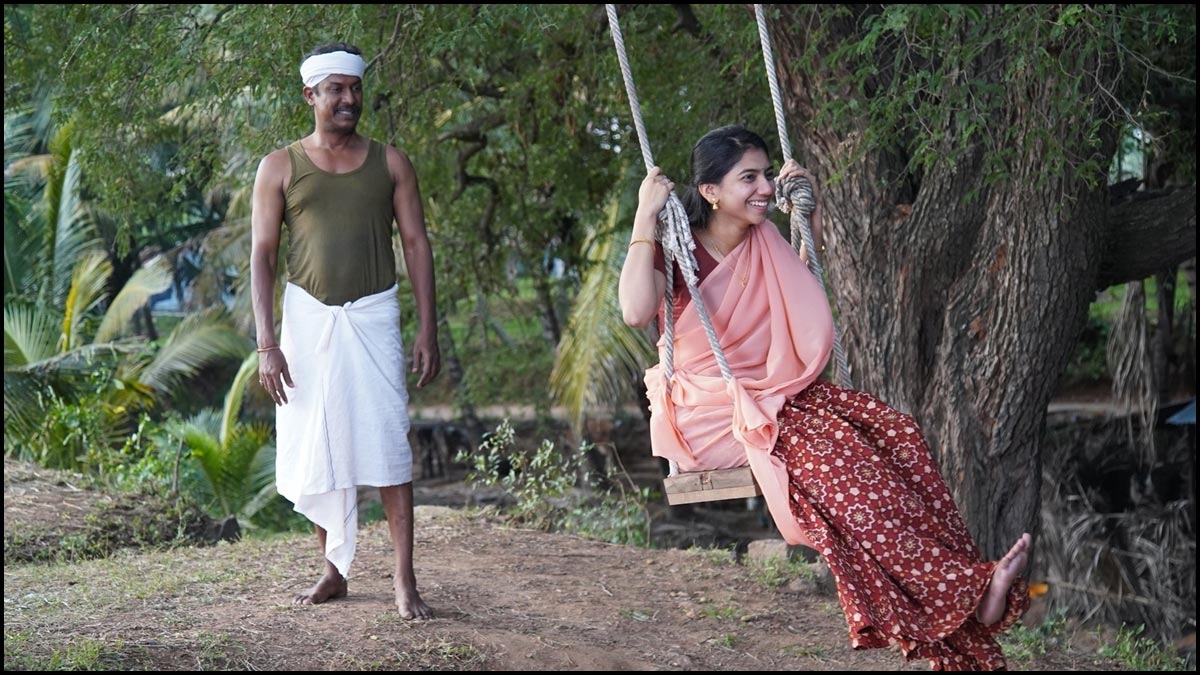 What works best in 'Chithirai Sevvanam' are all of the emotional scenes involving Pooja Kannan and Samuthirakani which would have made a separate movie all by itself.  The film at its core condemns the use of technology to destroy the modesty which is very relevant in this age.  How the illegal capture and indiscriminate sharing of such videos robs the parents and the society of truly precious women is told in a hard hitting fashion.  The twist that reveals what really happened to Aishwarya is gut wrenching.
On the downside, as soon as the film turns into an investigative thriller it becomes too generic and is unaffecting because of that.   The sudden mass buildups for Samuthirakani and the sequences involving a hooded vigilante further throw the screenplay off track.   The uneven flow of the screenplay is another negative.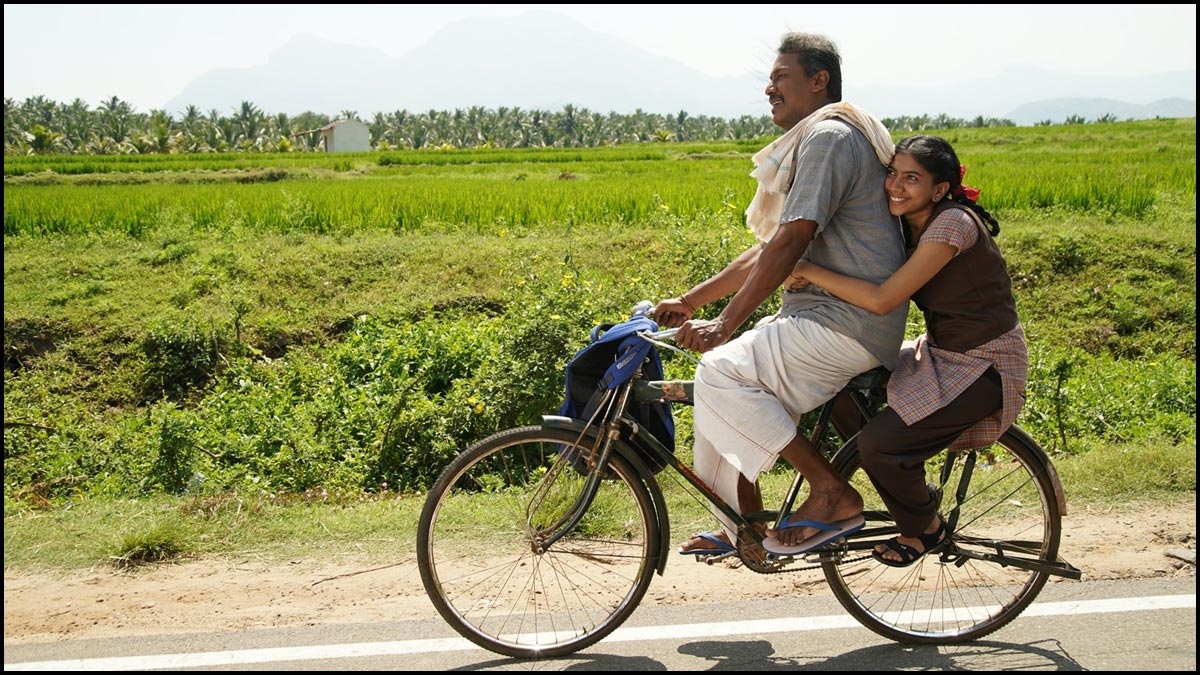 Sam CS's songs are hummable while his background score has his signature touches that give a middling result (A groaning male voice to emphasize the revenge is bad on the ears).  The producer Vijay is credited with the story which as mentioned earlier is heavily inspired by the true incident with the other elements added inorganically.   Stunt Silva on his directorial debut has scored full marks as far as extracting inspired performances from his lead actors and emotional impact in their scenes.  
Verdict : Go for this one for the moving performances of Pooja Kannan and Samuthirakani
Rating: 2.75 / 5.0
Showcase your talent to millions!!
Write about topics that interest you - anything from movies to cricket, gadgets to startups.
SUBMIT ARTICLE