Crack gets push, cracking in business
Wednesday, September 13, 2017 • Kannada Comments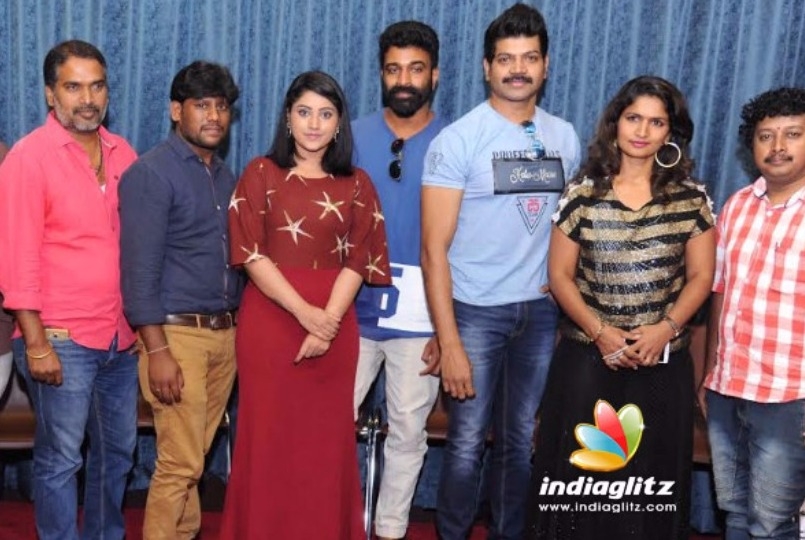 Even before the film 'Crack' starring Vinod Prabhakar (son of Tiger Prabhakar) and beautiful Akanksha in the direction of lyricist turned director Ramnarayan has earned good market report.
The market report coming to this film from Hindi, Tamil and Telugu is the high point of the film set for release on coming Friday.  Hindi rights fetched Rs.50 lakhs for dubbing, for the Cauvery song in the film the Andhra Pradesh producer has come forward for Telugu remake and people in Tamil Nadu have come forward to remake this film with Vishal as hero. It is at discussion stage. Only after looking at two reels the remake for Tamil was given a thought.
It is now for media and audience to take the film forward. Challenging star Darshan giving voice over for the film is another big support. Akanksha is very much satisfied with the working style of this team. Kerala based Arjun is antagonist in this Kannada film. He is hopeful of a good career after this film.
From distribution to producer Vinay Kumar says the date for release was planned from last one and half months. The Crack, Mental, Loose words female audience would like he feels.
It was from 'Tyson' my fortune has changed. I was surprised when female audiences were there in the theatres at the 25th day of the film stated Vinod Prabhakar. We have to compete with other languages. We should not be competitors for Kannada films. For one rupee I told that I would work for this film. Every scene is exciting and a treat. Director is also very confident. I am not telling with over confidence.
On his individuality, Vinod said it is not that easy to go away from Papas style and shade. Dialogue writer Anandapriya, music director Shamita Malnad, dubbing artist Vijayashanker expressed happiness on the film 'Crack' hitting the silver screen on Friday.
Related News