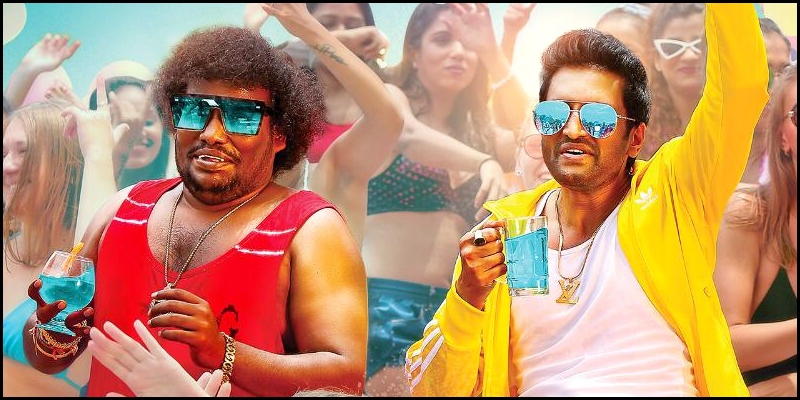 Remember those days when all you wanted from a movie was a few good one liners from Santhanam? in fact he was like the Sachin of 90's; people really felt bad once his scenes were done. Dagaalty is a forgettable outing for Santa, for a man who ruled the comedy industry its pitiful to see him struggle in his not so new avatar. Santhanam is super lean for some reason, his energy is intact; but there is hardly a single scene to prove his comical timing even though Yogi Babu is present occasionally without much luck.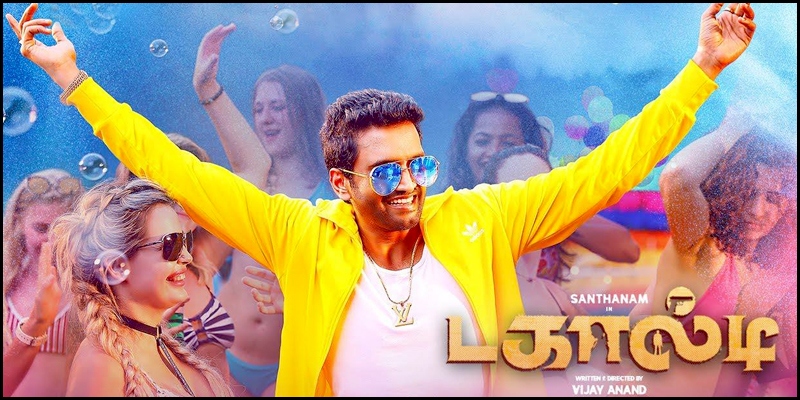 An age-old story of a womanizer who pursues the woman of his dreams; only that the woman is indeed a figment of his imagination. Being a millionaire, he is ready to go at any extent to woo her, sets a handsome bounty on whoever good bring details of her. Santhanam is a local rowdy in Mumbai and as expected gets to find out whereabouts of the girl through his friend Yogi Babu. In his quest to do see good money he tricks the girl and sets out on a journey to bring her to Mumbai on the pretext of getting her to direct Shah Rukh Khan, yes you read that right. So, by the time he reaches Mumbai, things change and our petty thief becomes the hero of the hour. Walking into the movie people really don't expect much logic, but a rib-tickling screenplay with laughter one after the other; Dagaalty misses that big time.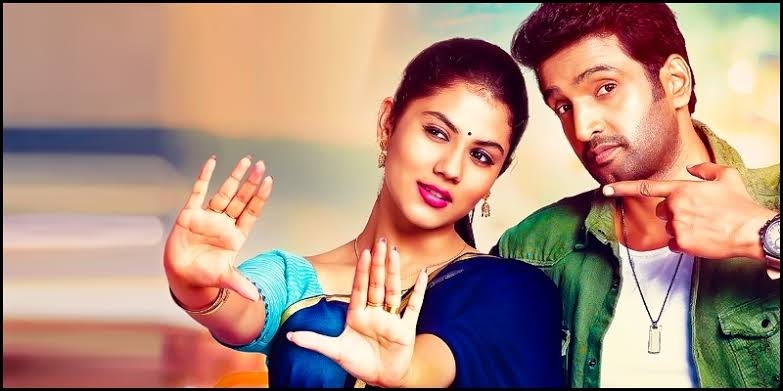 As Guru a small drug dealer, Santhanam is energetic and tries to tick all the boxes at his best; it almost looks like its not his fault that the movie is out of ideas. With the way Cinema industry is awaking to body shaming, respecting women and all that; this movie is indeed a blast from the past without considering any of these changes. The last 15 minute will leave you in splits, probably the only segment worth mentioning high on comedy. The expectation was high when two major comedians in Tamil cinema come together; Santhanam was at his peak a few years back and Yogi Babu truly is the comedian of the current generation. While they have each other, the script, screenplay and dialogues are not supportive enough to give a perfect punch. The fight sequences, a few are comical but largely do not stick to the story. Samrat (the millionaire) appears now and then to flaunt his flamboyance and sinister backdrop; why the need to showcase a rich guy as a womanizer is not well justified.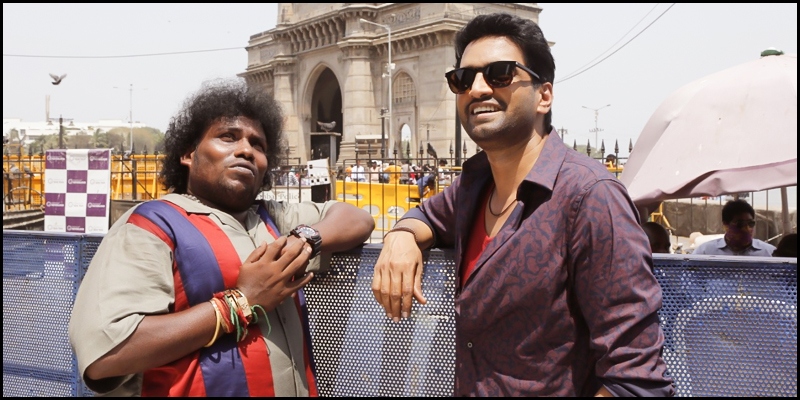 Ritika Sen as malli is perfect for the role of an innocent girl; if that's how we are supposed to call the character. She is clueless, but as supposed to be beautiful – she is. Her character is written very bleakly; almost to fulfil the hero's journey. Yogi Babu in the last few segments is a big relief, he looks up to his senior and pulls of some good timing. Director Vijay Anand should probably take a step back and understand people do not walk in to Santhanam's movies to expect fights, logic but some straightforward comedy to ease their time. Vijay Narain's music and BGM are average just as the screenplay without much to remember. As always when a movie drags the screenplay, the length could have been trimmed by 10-15 minutes.
Overall, Dagaalty is a below average watch. Sparring the last few minutes, the movie has nothing in terms of entertainment to offer.
Rating: 2 / 5.0
Showcase your talent to millions!!
Write about topics that interest you - anything from movies to cricket, gadgets to startups.
SUBMIT ARTICLE
More
தமிழ் Movie Reviews
Conjuring Kannappan
Annapoorani
Kuiko
80s Buildup
Chevvaikizhamai
Jigarthanda DoubleX