MUST WATCH: Deepika Padukone celebrates Diwali with parents
Saturday, October 17, 2015 • Tamil Comments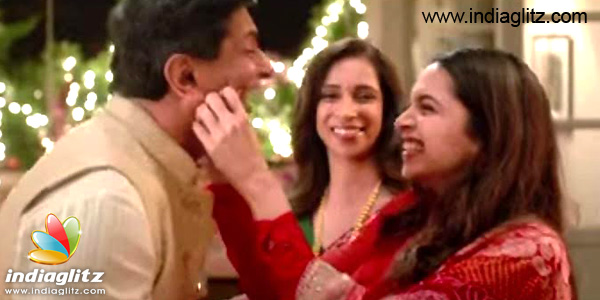 Diwali is around the corner and celebrated with great pomp and show throughout the country. The first thing that any family does is buy sweets and presents for all member of the family, burst fire crackers, make rangolis and join our families in prayer.
Check out the video in which Deepika Padukone has come with her family to celebrate it in her own way. Tanishq jewellery has brought out a delightful ad in which Deepika Padukone, her mother Ujjala and father, Prakash Padukone is featured.
This ad brings out the pure simplicity and happiness that every family goes through during Diwali season. Send us your views fans and tell us how did you like this ad?
Actress Photos
Aathmika
Sakshi Agarwal
Nikhila Vimal
Athulya Ravi