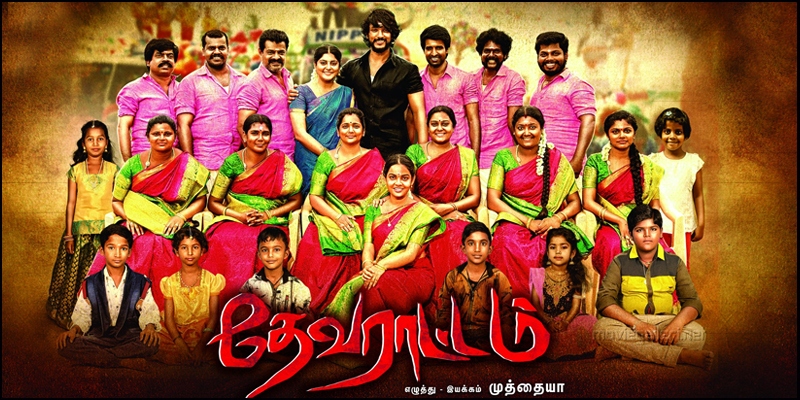 Devaraattam - Gautham Karthik's action avatar
Director Muthaiah known for his caste-based movies has joined with Gautham Karthik for a masala of violence coated with family sentiments.  It remains to be seen if this gory film appeals to those beyond the city it is set in and the caste it glorifies.
Vettri (Gautham Karthik) is a lawyer brought up by six elder sisters and their husbands who live together as a joint family.  The youngster cannot stand anti-social elements and ends up beating up atleast 35 men (no exaggeration) on a daily basis.  The sisters try to get him to practice civil law hoping to cool him down but when a young girl falls rape victim to a politician's son and is protected by a dreaded gangster who is also his father's killer Vettri is forced into more violence.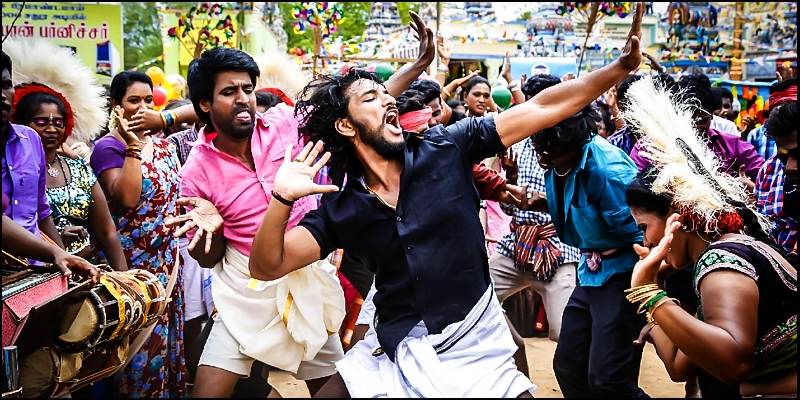 Gautham Karthik gets into the mass hero mode for the first time in his career and has put in great effort to make it convincing.  His lithe body helps him pull off the fight scenes to good effect while he is also adept in the sentimental and romance scenes.  There are more than a few instances when Gautham misses the Madurai slang and it is the direction team that should have concentrated better.  Its an injustice to Manjima Mohan who carries the reputation of being a good actress to appear in a very superficial role as the love interest getting no chance to make an impact.  Senior actors Vinodhini and Bose Venkat shine as the eldest sister and her husband who dote on the hero.  FEFSI Vijayan, the actor playing his son and the rapist have been well cast as they not only look terrifying but also have expressed their heartless characters to perfection.  This is one more film in recent times in which none of Soori's attempts at comedy work.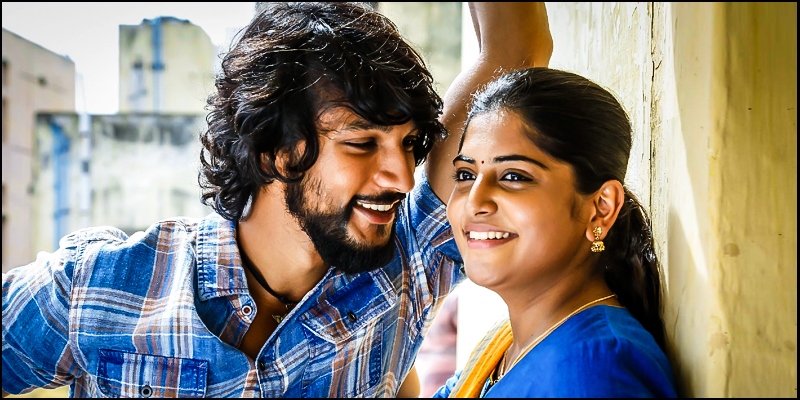 The other heroes of  'Devaraattam' are Super Subbarayan and his sons Dilip and Dinesh who have choreographed some stomach-churning fight scenes which are the mainstay of the film.  The extras filling up the screen and the slang spoken by most of the actors help in creating the right atmosphere for the story.  The way the film is packaged might go well with audiences in the Madurai belt.
On the downside, there is a strong resemblance to 'Kadaikutty Singam' in the core theme of the story.  The sentiments between the brother and his elder sisters are not established properly and so is the romance between the hero and the heroine.  The question arises why Gautham Karthik waits for FEFSI Vijayan to wreak havoc on his family when every other scene he bashes up at least three dozen men without batting an eyelid.  The gore and violence are not justified in the story and the message about protecting women is also just an insertion.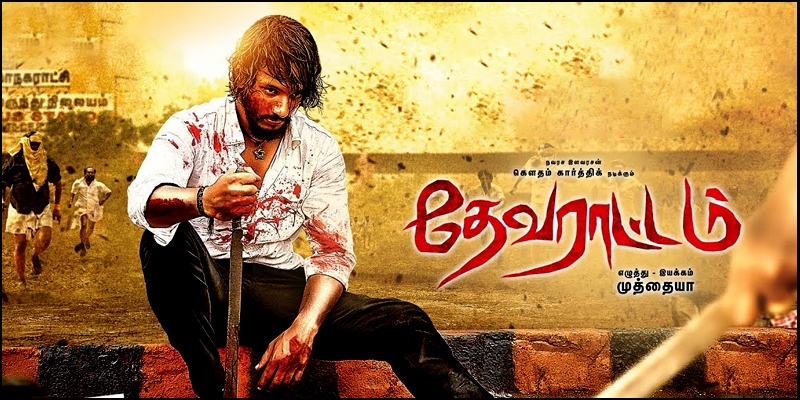 Nivas K Prasanna has scored some foot-tapping folk numbers and his melody also works out well. Shakti Saravanan has given a raw and rustic tinge to his frame which is apt for the subject and A. Sreekhar Prasad has given the racy edge to the flick overall which helps in hiding most of the flaws.  Muthaiah in his past films, especially 'Kutty Puli' and 'Komban' had a strong story and a few memorable sequences, but in 'Devaraattam' the storyline is too weak to sustain interest beyond a point and all that remains in the memory is a numbing pain of watching the unjustifiable blood bathe on screen. Studio Green continue to experiment with different genres under their stable.
Verdict : Go for this one if you are a Gautham Karthik fan and enjoy some violent action with a Madurai flavour.
Rating: 2.5 / 5.0
Showcase your talent to millions!!
Write about topics that interest you - anything from movies to cricket, gadgets to startups.
SUBMIT ARTICLE
More
Tamil Movie Reviews
Laal Singh Chaddha
Kuruthi Aattam
Yenni Thuniga
Poikkal Kuthirai
Gulu Gulu
Jothi