'Devi Sri Prasad' is youthful, but not vulgar: Dhanraj [Interview]
Monday, November 13, 2017 • Telugu Comments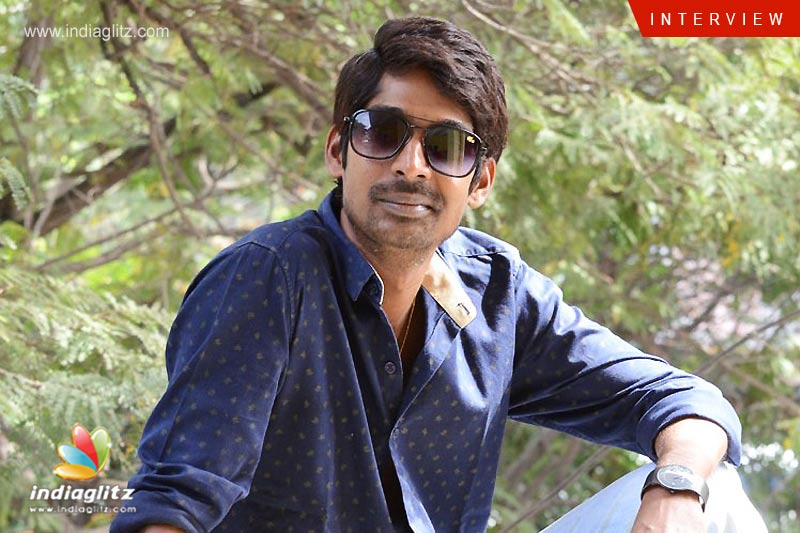 Dhanraj, who has a key role in the upcoming release 'Devi Sri Prasad', in this interview talks about his role, the film's subject, and more.
Why the title and what roles are the different actors playing in the film?
Pooja Ramachandran has played a key role in this film. Me, Bhoopal and Manoj Nandam have played the other important roles. If Bhoopal is Devi, Prasad is Manoj, and I am Sri, who is a mortuary driver.
Before Pooja was approached, 13 actresses were offered the role. However, none of them was interested in doing this act. But Pooja agreed to do the film as soon as she listened to the script. She is playing a lady called Leela Ramachandran. She is an actress in this film. The entire story revolves around six characters.
Although we toyed with different titles before, we finally chose the catchy title. Our film has got so much of craze after the title. But we haven't misused his name anywhere.
Why are Tarun and Prince promoting the movie?
Recently, when Tarun and Prince watched this movie, they came forward to promote it on their own.
The trailer presents the film as rather perverted. What is the truth?
The film has been made on a low budget. Many of those who have seen the trailer have found it quite vulgar. What is it with raping a dead body, is their refrain. But when you watch the movie, you will know that it's not vulgar at all. This is a youthful film. But this is hardly vulgar.
Tell us about your experience of working with the director.
Director Sri Kishore has taken excellent care in telling the story. Without him, the film wouldn't have been thinkable. He completed the story in just about 15-20 days with perfect planning. Eighty percent of the film is in the morgue.
This Friday, there are going to be a range of releases.
Besides this film, 'London Babulu', in which too I am seen, is also releasing this Friday. My role in 'LB' is very emotional.
Related News
Actress Photos
Shradda Das
Esha Gupta
Saloni Mishra
Pooja Ramachandran