Dhairyam song shoot, Ajai, Sudeepana teamed
Monday, January 16, 2017 • Kannada Comments
For popular actor and producer Ajai Rao next venture 'Dhairyam', the good looking and sweet anchor of events Sudeepana hailing from Davanagere, armed with engineering degree is teamed as heroine.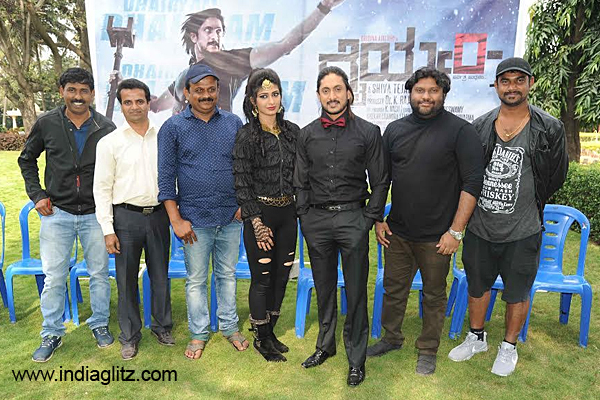 Once again a common man subject comes up on screen. The recent hit film 'Srikanta' also surrounded a common man.
The common man Ajai Rao in 'Dhairyam' how he keeps up his courage when there is a setback is focused with all entertainment values by director Shiva Thejas. This director made debut in 'Male' of R Chandru home banner that featured Premkumar and Amoolya.
Sudeepana in her debut film has changed her name as Aditi. Farhan Roshan alias Emil has composed four songs for this film. Ravishanker, Sadhu Kokila, Honnavalli Krishna, Sangeetha, Padmini Rao and others are in the cast. Davanagere brothers Dr K Raju and K Vasu are investing money on this film.
In a specially erected set at Kanteerava studio dance director Kalai directed steps to Ajay Rao and Adidi for a song. The film is slated for release in the month of March this year.