Shocking! Dhanush walks out of TV interview
Monday, July 24, 2017 • Tamil Comments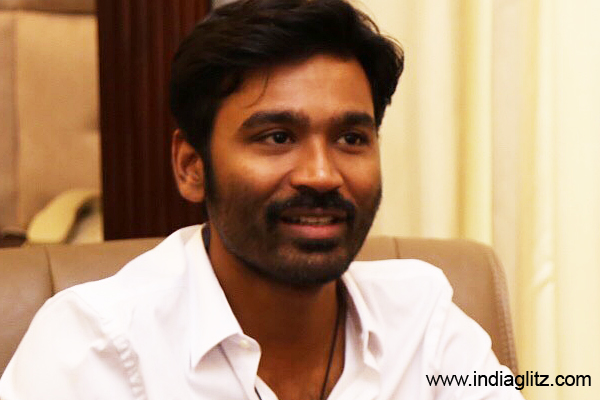 Actor Dhanush has been busy promoting his upcoming film 'Velai Illa Pattadhari 2'. The film which is the sequel to his 2014 blockbuster 'VIP' has been directed by Soundarya Rajinikanth while Dhanush has written the story and dialogues.
The 'VIP 2' team along with Dhanush had recently visited Hyderabad for the promotion of the film. The film is releasing in Tamil, Telugu and Hindi. While giving interview to a local news channel, Dhanush walked out midway as the anchor raised some improper questions about the 'Suchileaks' controversy.
The anchor first asked about the "the kind of mental agony he suffered" during the Suchileaks controversy was on. To this the National Award winning actor asked "who said I went through mental agony". The anchor then questioned that there were so many "allegations" and Dhanush in reply asked "allegations?" to point out that there was no allegation against him.
The anchor who either has not done groundwork to know what happened exactly or was in an intention to provoke the actor, went on to say "there were so many videos". But though it was threatened that some scandal videos involving Dhanush will be released, no such video was ever released at all.
Even after this the anchor is in no mood to correct herself and ask proper questions or change the topic. She goes on to say that Dhanush's family life was at stake due to the controversy.
After hearing this Dhanush said "This is a very stupid interview" and walked out of the studio.
After hearing this Dhanush said "This is a very stupid interview" and walked out of the studio. But within a few minutes the organizers pacified him and the actor came back. Sat with eyes closed for a minute and completed the interview. This shows the maturity of the actor which many celebrities lack.
For those who don't know what is Suchileaks controversy, here is the backstory.
A few months ago, popular RJ and singer Suchitra posted some obscene videos, photographs and tweets about film industry celebrities. In her tweets she had made many sexual allegations against Dhanush. But Suchi claimed that her Twitter account has been hacked while her husband Karthik Kumar claimed that Suchi is in a depressed state and she is not conscious of what she is doing.
As this turned out to be a raging controversy, situation was brought to control by removing the Twitter account of Suchi. Then the controversy died down and later Suchi apologoised to her Kollywood friends for the 'Suchileaks'.

Actress Photos
Shriya Pilgaonkar
Amala Paul
Shyamala
Drishya Raghunath