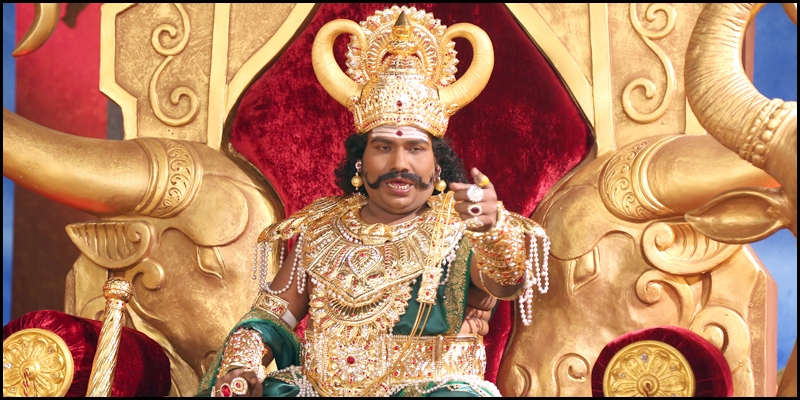 Dharma Prabhu review - Yogi Babu fails to save this boring, tiresome flick
Yogi Babu, after entertaining audience as a comedian starring alongside top heroes has now turned a solo hero with Dharma Prabhu released today, directed by debutant Muthukumaran. He has tried the social fantasy genre with this movie, playing Yama Dharma, giving punishments to the wrong and serving justice. Has Yogi Babu succeeded as a hero? Let's see.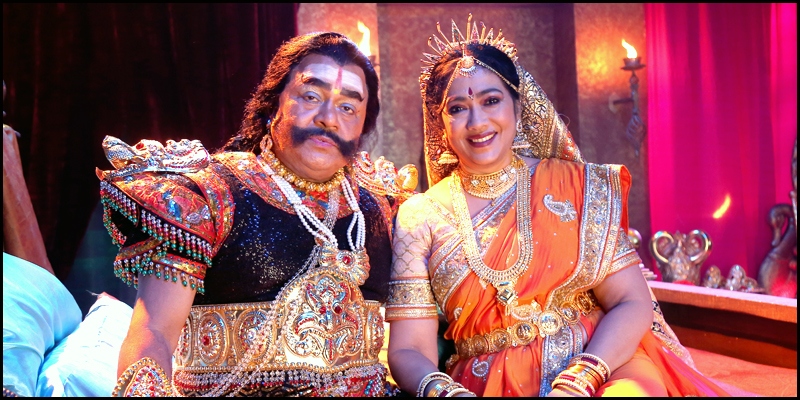 As the ageing Yama (Radharavi) decides to retire, he makes his son (Yogi Babu) the new Dharma Prabhu, against the wishes of Chitragupta (Ramesh Thilak) who wants to ascend the throne. Chitragupta decides to claim the throne by cunning ways, and schemes Dharma Prabhu to travel to earth, where he commits a mistake, angering lord Shiva (Motta Rajendran). As Shiva vows to destroy Yamalogam, Dharma Prabhu decides to correct his mistake. How did he achieve it is what the boring Dharma Prabhu is all about.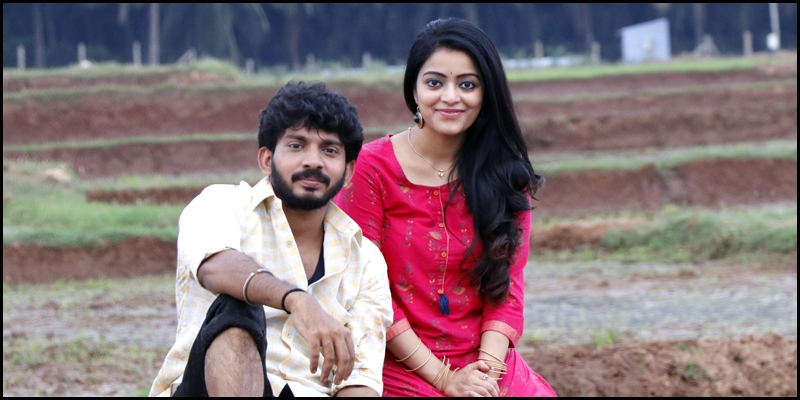 Yogi Babu is has been a part of several good comedy tracks like the ones in Aandavan Kattalai, Kaaka Muttai and Junga, while most of his "jokes" of late are either about body shaming himself or people around him, with belittling words coined in the name of punches/ counters. Dharma Prabhu is an unbearable collection of such lines from the actor, who keeps talking throughout the movie without much impact or laughs generated. Ramesh Thilak sticks around Yogi Babu throughout the movie but doesn't get to score even in a single scene. Janani and Sam Jones look clueless as their track and performances looks cliched and boring, while Azhagamperumal indulges in extreme overacting. The rest of the cast including Radharavi, Rekha, Motta Rajendran do not get much scope to perform or entertain.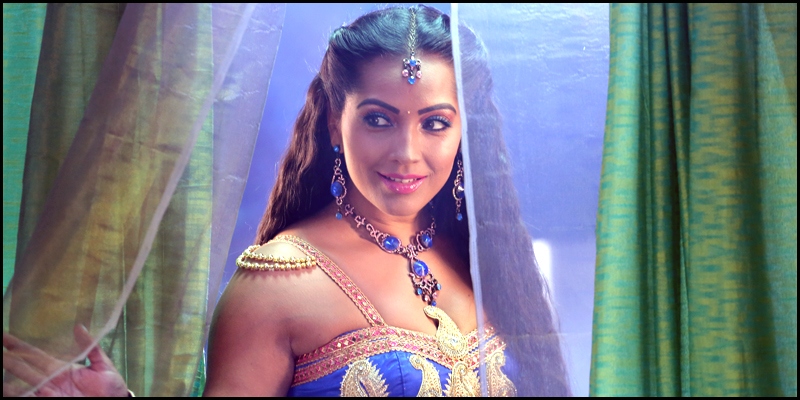 Dharma Prabhu begins on a good note, with signs of a political satire, but after the arrival of Yogi Babu, we get to witness nothing other than his loud talks and so called humourous lines that don't work. While the whole setup doesn't have anything to generate humour, the director further annoys by placing a song featuring Meghna Naidu. The movie gets into the plot only near the interval when Yogi Babu's mistake gets revealed.
The second half, rather than getting into the central plot of Yogi Babu correcting his mistake by eliminating Azhagamperumal, wanders aimlessly, and makes a joke on the audience with episodes like discussions with Periyar, Gandhi, Netaji and Ambedkar, the whole 1 1 episode is a torturous experience for the audience, guaranteeing yawns. The director culminates his screenplay in a very simplistic manner, that makes you wonder if this it was for this that you watched the movie for two hours.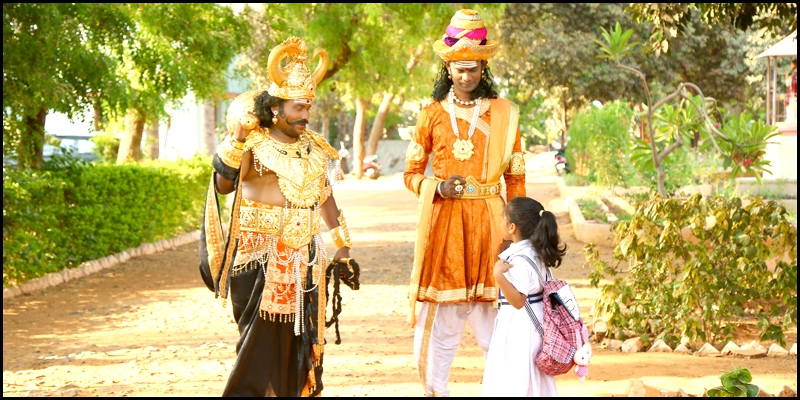 Justin Prabhakaran's background score nor songs make an impression, and makes one question if this was the same composer who gave good tunes like Adiye Azhage and Andhi maalai Neram. Mahesh Muthuswami's cinematography is fine, while San Lokesh's editing must have been sharp as most of the sequences deserve to be chopped mercilessly.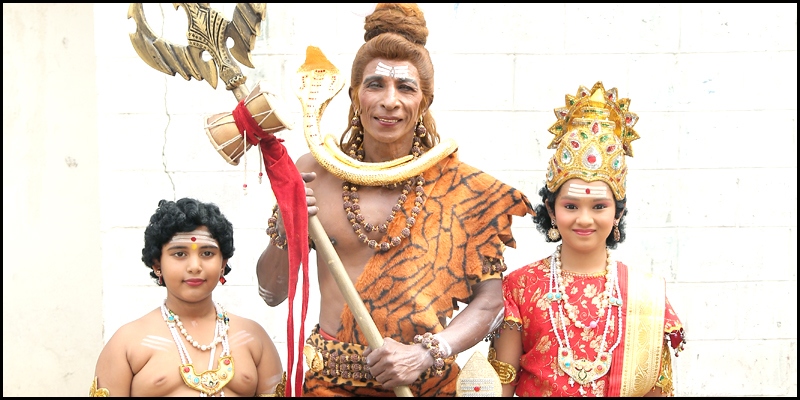 Debutant Muthukumaran has made the movie probably inspired by the small screen success of Comedy tracks of Superstar Rajinikanth starrer Adhisaya piravi and Lucky man, but he has failed to weave an interesting screenplay which totally lacks the most important thing that you would expect with Yogi Babu around - Humour. Comedy in Dharma Prabhu is a big zero, as none of the jokes work, and the director attempting to bring in every topical issue into the screenplay and none of them are dealt with clarity or logic. Taking advantage of the fact that the movie is set in an environment where dead people can be shown alive, the director has made a mockery of leaders, besides Tamil film legends like Vaali, TMS and MSV as well. While these days Yogi Babu's 25-30 minutes comedy tracks itself are becoming routine, boring and at times annoying with the level of self shaming and shaming costars based on physical appearance increasing with each movie, Dharmaprabhu is a whole 2 hours of similar annoying stuff packaged in the backdrop of Yamalogam, and the director has failed to make use of the setup to deliver a proper socio fantasy entertainer. With zero humour, lack of interesting scenes and a poor screenplay, Dharma Prabhu is a patience test for audience and a reality check for Yogi Babu to decide his humour skills and decide whether he should focus on improving his humour skills or lose track trying to be a hero.
Verdict:  Yogi Babu fails to save this boring, tiresome flick.
Rating: 1.75 / 5.0
Showcase your talent to millions!!
Write about topics that interest you - anything from movies to cricket, gadgets to startups.
SUBMIT ARTICLE
More
Tamil Movie Reviews
Laal Singh Chaddha
Kuruthi Aattam
Yenni Thuniga
Poikkal Kuthirai
Gulu Gulu
Jothi