'Uriyadi' raises awareness about Indian Caste system among Poland students
Monday, July 31, 2017 • Tamil Comments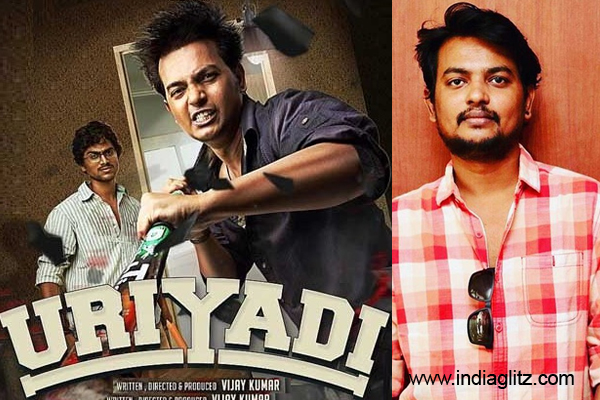 Young director-producer and actor Vijay Kumar's 'Uriyadi' is one of the highly acclaimed films of the year 2016. The film has been screened for the students of Political Science in the University of Wroclawski in Poland. The screening has taken place recently.
Now the Executive Board Members of the Institute of Political Science of the Polish University have sent a letter to Vijayakumar praising the film and thanked him for "allowing the students" watch his film.
The letter says "those attending the show was impressed by difficult subject, realism and intensity of the movie as well us by unusual and untypical way of its narration. "
The letter also notes that "students and lecturers asked several questions about caste system, its depiction in movies and its possible political consequences."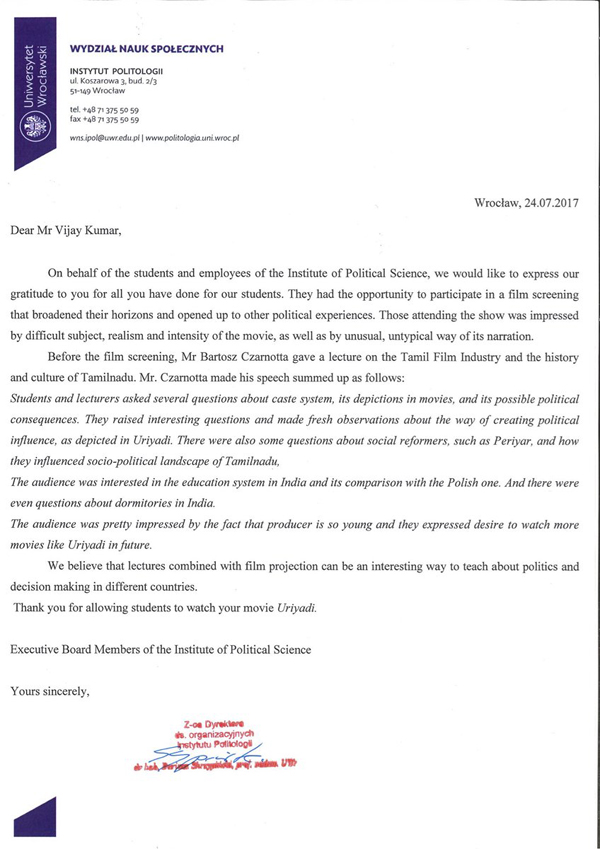 Related News
Actress Photos
Priyanka Jawalkar
Sadha
Malavika Nair
Sakshi Agarwal