Ghost in 'Seetha Ramuni Kosam' is thrilling: Director Gopireddy [Interview]
Thursday, December 14, 2017 • Telugu Comments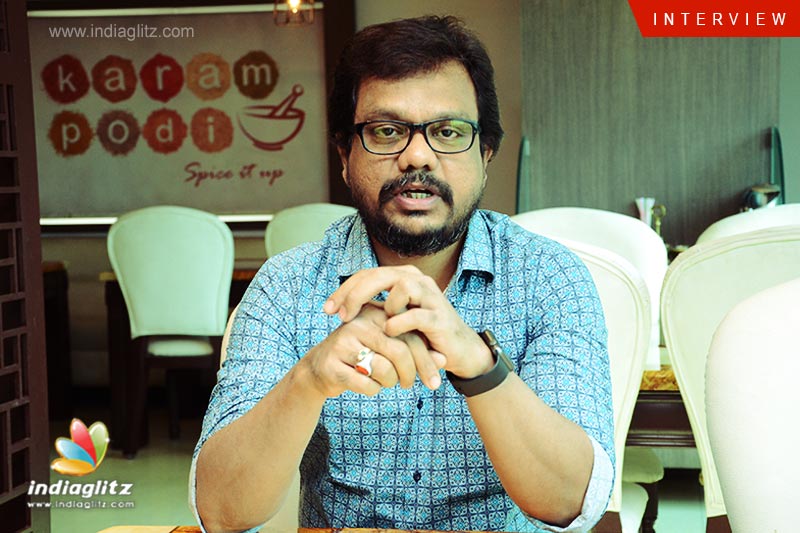 Anil Gopireddy, the director of 'Seetha Ramuni Kosam', which hits the screens on December 15, in this interview talks about the film, its subject, and more.
What is the underlying premise of 'Seetha Ramuni Kosam'?
Girls/women love sincerely. Their love is for the lifetime. Our film tells the story of one such girl, whose love for her boy continues to be there even after her death.
Who are your target audiences?
I have made this film from my perspective. Both as a producer and a director, I want this film to entertain all sections of audiences.
Haven't we seen many horror films, although not romantic horrors?
Ghosts in our films are meant to frighten the audience. That's the norm. But in 'Seetha Ramuni Kosam', the ghost won't scare you. Rather, it will subject you to thrills! They will fall in love with it.
Does the film have any inspiration as such?
In the old days, we had films like 'Aathma Bandham'. I have made this film with family emotions as the mainstay. It's story of a father, a mother and their kid and the emotions they share.
Seetha dies due to some circumstances. But she comes back as a ghost to let Ramu know what wrong he did. Though it's a horror, there is no revenge element in the movie. You will find only emotions.
You have been a musician for many years. Tell us about that.
I have composed the music myself. I won a Nandi for Best Music for my debut movie 'Muhurtham'. I then went on to work as music director for 'Vaikunta Pali', 'Ekalavyudu', 'Ee Varsham Sakshiga' and 'Bus Stop'. As a music director, this is my 8th movie.
How was it working with the male and female leads?
When I met Sharath Sreerangam, I was reminded of Rana Daggubati. He is a businessman, who returns to India from the US. Why Seetha, who is in India, chooses him to solve her problem is a key point. Karunya Chowdhary's performance is quite touching.
What are your upcoming movies?
I am not yet decided about my next movie. It will be either in Telugu or Kannada.
Actress Photos
Aishwarya Rajesh
Payal Rajput
Pooja Hegde
Eesha Rebba