Continuous 36 hours Shoot for Arun Vijay, Arivazhagan and Team
Friday, April 22, 2016 • Tamil Comments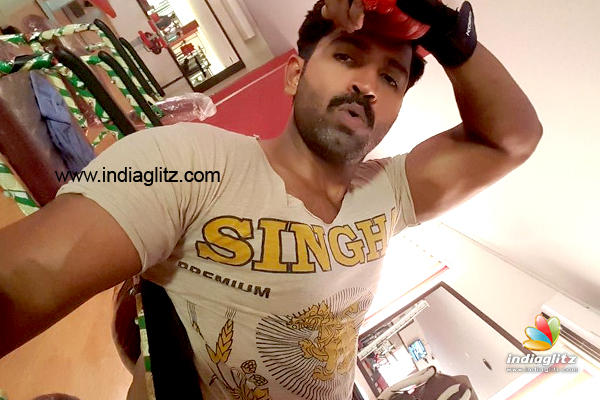 After a show-stealing performance in 'Yennai Arindhal', actor Arun Vijay was in search of scripts that could challenge his real potential. He ventured into production and the search for a good script went bigger until he came across Director Arivazhagan who is known for his stylish narration.Director Arivazhagan came up with a brilliant script that floored Arun Vijay. Apart from playing the lead role, the 'Iyarkai' actor has launched his production company In Cinemas Entertainments banner to produce this yet to be titled film touted as a medical thriller.
The unit launched the project recently and the shooting has been progressing smoothly.
Then the crew geared up for what it considers as a very important sequence of the film. That particular sequence demanded a sustained mood and Arivazhagan, a perfectionist and action director Silva wanted to shoot the sequence continuously without a break.The entire unit backed up his idea and was geared up to bring out their best to make the scene look the best in terms of content. As per the plan the unit landed in a dump yard in the out-skirts of the city.
'Yes, The situation required it. In fact, we anticipated that it would take a longer duration,but thanks to the precise planning and subsequent deliverable from all sections of our unit we were able to pull off this magic within 36 hours. It was an absolute ordeal, I would say, considering the fact that we had to brave the hot and humid conditions as well as the drench that was all over the place. This no-break sequence had 400 people in the crew with five cameras set-up. Since it's a dump yard, all the safety measures including fire trucks were in place. The zeal to out class the prevailing conditions to excel was the motivating point and I am sure this motivation will be a fertilizer for the days to come.' concluded Arun Vijay with brimming confidence.
Related News
Actress Photos
Priyanka Jawalkar
Sanchita Shetty
Rasheeka dutt
Indhuja