Happy Birthday Vetrimaran
Friday, September 4, 2015 • Tamil Comments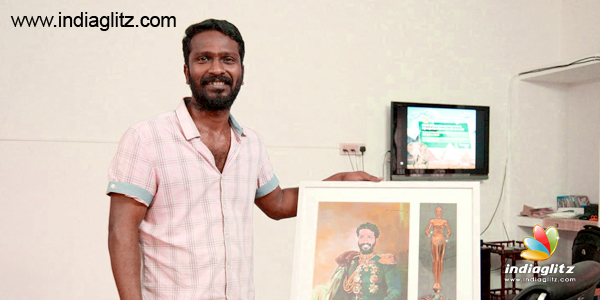 Today is the birthday of director Vetrimaran who has directed just two gems of films in a span of eight years. The fact itself proves that he is a filmmaker who would wait any long to make good film.
After assisting veteran director Balu Mahendra Vetrimaran made his directorial debut with 'Polladhavan' with Dhanush in the lead role. The film apart from turning out to be a commercial super hit won plaudits for its realistic portrayal of north Chennai middle class families and the drug peddling mafia with intrinsic details. Vetrimaran's second film 'Aadukalam' had its main premise surrounding the rooster fight in localities surrounding Madurai and the director's research oriented approach to script unfurled as a fantastic portrayal of the sport and its competitive spirit which was largely unknown to the urban world. The film went on to win multiple National awards and also fetched one for Vetrimaran for the Best Screenplay.
Vetrimaran has now directed 'Visaranai' a film that would run for just 106 minutes on the lines of international films. Going by the trailer the film would show us a chilling account of the way the criminal investigations are being conducted in police stations. Even before its release, this film is already making headlines as it has been selected for screening in the prestigious Venice International Film Festival.
With his another hat as a producer, Vetrimaran stands tall . His name has been stamped in the International Film arena as the producer of 'Kakka Muttai' which has been hailed as one of the best films to have come from Indian cinema and is also looking forward for an Oscar entry. The film which released earlier this year for Indian audiences was celebrated by the local audience too and became one of the most profitable ventures of the year so far.
Vetrimaran will be directing Dhanush again in 'Vada Chennai' and this film has elicited enormous interest among moviegoers right from the word go. While 2015 has been fantastic for this director-producer, the coming years promise to be super fantastic.
Indiaglitz wishes Vetrimaran a Happy Birthday and a success in all his endeavours.
Actress Photos
Pooja Hegde
Shradda Das
Indhuja
Anasuya