Why 'Drishyam 2' Tamil remake with Kamal Haasan is difficult in current situation
Tuesday, February 23, 2021 • Tamil Comments

The magical combo of Mohan Lal and Jeethu Joseph through 'Drishyam 2' have pulled off the near-impossible by not only making the film a worthy successor to the brilliant original but have also surpassed it in every department.
'Drishyam' was remade in Tamil as 'Papanasam' with Jeethu Joseph himself helming and starring Kamal Haasan in the role played by Mohan Lal which was also a big hit when released in 2015. Now that the Malayalam sequel has made history there are natural expectations for the Tamil remake. The director has stated in an interview that it is very much likely to happen if Kamal agrees to listen to the script.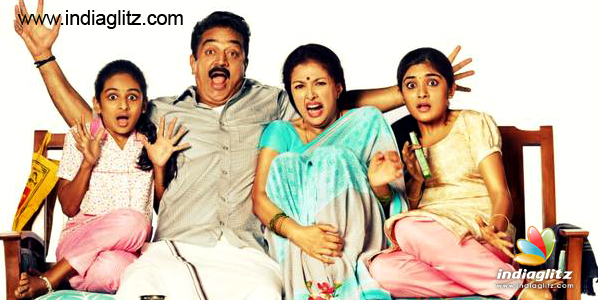 However for 'Papanasam 2' to become a reality in Tamil cinema there are several roadblocks to overcome. One, for example, is anything may happen in politics, and in the upcoming elections in Tamil Nadu Kamal may win considerable seats and may not have time for films anymore.
Another important factor is that Kamal and Gauthami who were in a relationship at the time of 'Papanasam' have since separated and are highly unlikely to reunite professionally according to industry pundits. Though another actress could be cast audience who saw the first part may find it a little hard to digest the change.
The third issue is that the script of Drishyam was changed for the Tamil remake. While Mohan Lal stood his ground in the original till the very end Kamal in the climax would accept to the parents of the murder victim that he indeed is involved in the crime thereby closing up the chance of a sequel.
However, there is still hope for fans of 'Papanasam' as nothing that Kamal and Jeethu Joseph cannot do to once again bring the magic of the original in the sequel if the time comes for them to remake. Wait and watch.
Actress Photos
Muskan Sethi
Poorna
Pooja Hegde
Sai Pallavi