Dwayne "The Rock" Johnson's 'Jungle Cruise' Will Be Set In The 1920s
Friday, September 4, 2015 • Tamil Comments

Listen to article
--:-- / --:--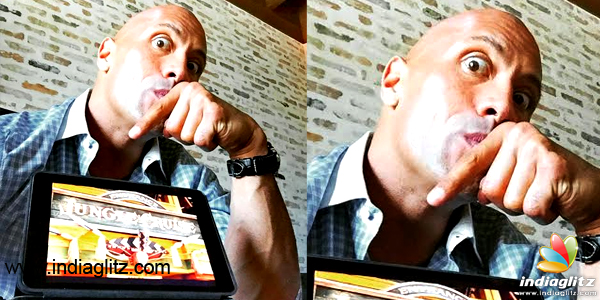 Over the years, Walt Disney Studios have had a good number of successful films and a few misses here and there while bringing their theme park rides to the big screen. Their biggest success in this effort came off when they spawned a multi-billion film franchise in the form of the 'Pirates of the Carribean' films. However, Disney hasn't tasted the same kind of success with their 'Mission to Mars' (2000), 'The Country Bears' (2002), 'The Haunted Mansion' (2003) and the recently released 'Tomorrowland' (2015). Disney aims to break that streak by bringing their Jungle River Cruise - a riverboat cruise passing through the world's jungles - to the big screen. The film is set to have Dwayne "The Rock" Johnson in the lead.
Johnson took to his Instagram account to make the announcement saying, "Pumped to kick off the writing for our Disney's JUNGLE CRUISE. Great meeting w/ our writers Requa & Ficarra who last wrote and directed FOCUS w/ Will Smith and BAD SANTA w/ Billy Bob Thornton. Our goal is to push the envelope in a smart, edgy, epically fun way. Johnny Depp raised the bar with PIRATES OF THE CARIBBEAN.. now it's our turn at bat to take an iconic Disney attraction and hopefully turn it into something dope and cool. I'll keep y'all posted along the way. Here we go..."
He ended the post by adding the hashtags - "#BigAdventureAwaits," "#ItsAPeriodMovie," "#DamnRightIWillStillBeHandsomeInThe1920s" and "#JungleCruise."
So, are you excited to see The Rock in his next big role? Share your thoughts below!
Follow us on Google News and stay updated with the latest!
Follow
Actress Photos
Manjusha
Anasuya
Chandini Chowdary
Krithi Shetty